Pop Rock Pop
Sat
Feb 22
8:00 pm
PST
(Doors:

7:00 pm

)
All Ages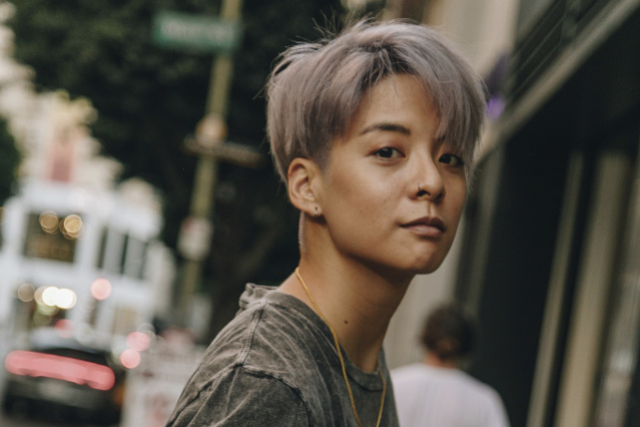 $37.00
Amber Liu was discovered at the age of 15 at SM Entertainment's global auditions. She debuted in 2009 as a member of the record-breaking, electro-pop-based female K-pop group f(x). Amber's first solo release debuted at #2 on Billboard's World Albums chart.

Not on the e-mail list for Presales? CLICK HERE to sign up to be a Music Box VIP and you will never miss a chance to grab tickets before they go on sale to the general public again!
Genre: k-pop
Ticket Price: $35 advanced / $37 day of show
Amber Liu – VIP Meet & Greet Package - $149 (online only)
Includes:
•One general admission ticket
•VIP early entry into the venue
•Exclusive meet & greet with Amber Liu
•Personal photograph with Amber Liu
•Amber Liu tour bag
•Early access to merchandise shopping
•Official meet & greet laminate
•Limited availability

Amber Liu – Early Entry VIP Package - $60 (online only)
Includes:
•One general admission ticket
•VIP early entry into the venue
•Amber Liu tour bag
•Early access to merchandise shopping
•Official VIP laminate
•Limited availability
PARKING: Street parking and paid lot parking available.
TABLE RESERVATION / VIP: vip@musicboxsd.com / (619) 836-1847
STALK US: Twitter + Instagram: @musicboxsd | facebook.com/MusicBoxSD | MusicBoxSD.com | The Music Box (619) 795-1337.
BOX OFFICE HOURS Monday - Friday 11:00am - 4:00pm
MUSIC BOX IS STANDING ROOM ONLY UNLESS OTHERWISE NOTED
No persons under the age of eighteen (18) years shall be permitted at any time into the designated entertainment area(s) whenever entertainment is provided unless such person is accompanied by their parent, spouse, or legal guardian or an adult twenty-five (25) years or older who has written authorization from the parent, spouse, or legal guardian. Intent of this condition is to allow sale and service of food to minors in a bona fide public eating place with reasonable conditions placed to prevent curfew violations, protect the minors from alcohol and other criminal activity.
Amber Liu
Pop
A California native, Amber Liu was discovered at the age of 15 at SM Entertainment's global auditions inLos Angeles. Following a move to South Korea, she debutingin 2009 as a member of the female group f(x). The record-breaking electro-pop-based K-pop group quickly became one of the industry's most popular and award-winning. In 2013, the group became the first K-pop act to perform at SXSW, with the New York Times' Jon Pareles calling their performance "impeccable." f(x)'s 2013 album 'Pink Tape' was called "one of the best Asian pop albums of all-time," by Pitchfork and charted #1 on Billboards K-Pop Hot 100 and World Album charts.In 2015, Amber's first solo release, the critically acclaimed album "Beautiful", debuted at #2 on Billboard's World Albums chart, with the title track'smusic video, released the same day, garnering more than 1 million YouTube views in its first day of release. She has also made a careeron television and film, hosting several variety and travel shows in South Korea, and will star in the American indie film The Eagle and the Albatross in 2020.Amber's presence on social media continues to grow globally with more than 12 million followersacross Instagram (@ajol_llama), YouTube (What The Pineapple®), Twitter (llama_ajol) and more.
Meg & Dia
Rock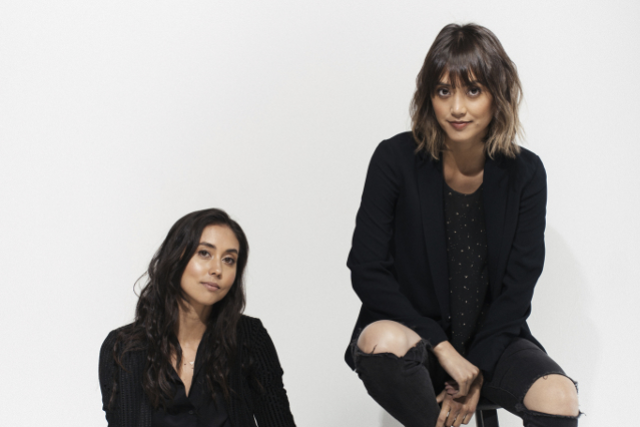 There was a time when neither Meg nor Dia Frampton thought they'd ever play together again. The sisters –two of six –had spent over eleven years making music together as Meg & Dia, and between 2004 and 2012, their emotive, soul-searching songs made their name in the indie and alternative rock scene. In that time period, they expanded to a five-piece, released four albums, and toured with the likes of Anberlin, Bayside, Saves The Day, The Plain White T's,Angels & Airwaves, Dashboard Confessional, New Found Glory and Sugarcult. They also completed three summers on theVans Warped Tour and its short-lived, UK kind-of equivalent, Give It A Name.In 2011, in an effort to promote that year's fourth independently released album,Cocoon, Dia appeared as a competitor on the first season ofThe Voiceand finished as the runner-up. That led to a record deal as a solo artist and later that same year the first album under her own name was released, something which inadvertently drove a wedge between her and her sister. In 2012, under the name Dia Frampton, the band supported country star Blake Shelton on a US arena tour, but it was soon after that that they went their separate ways."Meg and I really split up on the last day of that tour," says Dia. "She just said 'I can't do this anymore' and I remember falling to the ground and balling my eyes out. After that, we didn't talk hardly at all and there was this weird tension for maybe eight years, where we'd give each other a stiff hug at family gatherings and then gratefullyturn our attention to our other sisters. But eventually we did go to therapy together, because even though we weren't getting along, we both wanted to get along."Fast-forward to the start of 2019, and the sisters are not just preparing to head back out on Warped Tour this summer, but are gearing up to releaseHappysad. It's the album neither of them thought they'd ever make, but it's one that not only finds their friendship rekindled, but their creative spark reignited and their musical horizons expanded. The unlikely reunion came about after Dia released her second solo album,Bruises, in 2017. She didn't not like it, but something about the experience felt off and she felt drawn to the musical past she'd shared with Meg."There was this thing that just started calling me," Dia explains. "I wasn't happy playing alone. I putBruisesout and it wasn't hitting home with me. That album felt really, really lonely to me.It felt like me at the time, but it didn't feel like me as a whole. I was just really lonely in creating art because we'd done it for so many years together. I called my younger sister Jade and said 'How's Meg doing? Do you think if I asked her to start up theband again she'd say yes?' And she said 'I don't know, just ask her.'
While in the past, Meg and Dia would take turns to write individual songs on albums, their efforts onHappysadwere much more collaborative.It means these 10 songs are a blend of Meg and Dia's two distinct yet compatible personalities, songs which show how in tune they are with each other but also how different they both are. At its core, however, is a fragility and vulnerability shared by both of them, but which they hope can help others who may feel similar. Dia, in particular, is adamant she wants this record to not hide any truth –including the fact that, despite her success withThe Voiceand the fact she works regularly with other songwriters, she also still works as a waitress in Los Angeles."I feel that when people come back, it's often bigger and stronger than ever before," says Dia. "But I feel like Megand I are coming back and honestly, we don't know what we're doing. We're scared and nervous and we have the same fears that many people have -fear of failure, of not being enough –but we're still coming back. I don't feel likewe're coming back stronger and bigger than ever with all our shit together. I feel like we're coming back older and hopefully wiser. There's so much security in being young and in youth –if things don't work, you're 21. Who cares? You can start again. But if things don't work out, we're in our thirties now and I'm a waitress in LA and I don't know what I'm going to be doing.So there's a lot of fear in coming back, but I think the biggest thing that Meg andI wanted to translate is not to skip over our fears, but tell people that we have them and we're still doing this.Everybody's scared of doing something and if we can represent anything for anyone, we want it to be that we're not perfect, we don't have all our shit together, we don't know what's going to happen, we're just as insecure and nervous as anybody, but the fear of not even trying is more terrifying.And luckily we have each other.""One of my biggest fears," adds Meg, "is not knowing if I'm headed in the right direction. That brings me a lot of anxiety. But this is a time for exploration and stepping up to the plate and feeding into those insecurities and fears and exploring what the world has to offer. Writing a record with Dia, and even justbeing around her, has really opened my eyes. She's so open and not afraid to put her truth on the table and be vulnerable, whereas I feel like I'm still covering up pieces I don't want people to know and that I don't know if it's okay to share. And that'skind of how the process of writing the record went. The songs would get really dark and sad and I'd say things like let's claw it back a bit and not quite go there all the way and let's not be such an open book and she would always say 'No! Let's just tell the truth!'"
In addition to being so open about those fears and vulnerabilities, Dia hopes this record can also serve to embrace the sisters' roots and become a kind of beacon for other Asian-American voices. That's something they've never done beforebut which Dia feels, while they're being so honest about everything else, is just as important."Growing up in a small town in Utah, we learned to try our best to hide our differences.I wanted to fit in.I wanted to be like people around me.I think Meg and I were seriously the only Korean-American girls in our school.And Asian Americans today are still highly underrepresented and when we are represented, it's often in poor taste.We want to break the stereotype and represent the underrepresented," she says, "and show how Asian-American women can be strong and independent and in a rock band, and not these silent, submissive stereotypes. I hope by being more visible we can show that we don't have to be side characters in a TV show or in our own lives.We call ourselves the Seoul Sisters now –a lot of our childhood was hiding who we are,so it feels good to finally really be ourselves."
Justin Park
Pop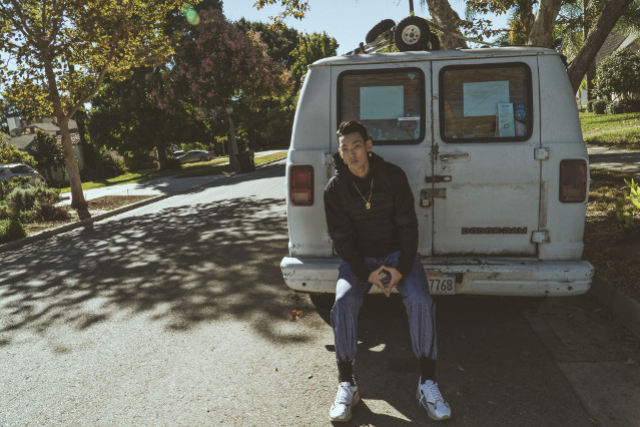 USTIN PARK is a Korean-American singer/songwriter from Los Angeles. With a charming voice as his instrument, he is the future of R&B. His debut album, PLACES LIKE HOME, features a complex look at the 22 year old artist who penned all the songs on this album. His singles, LIKE WE USED TO, produced by Harvey Mason Jr & The Wildcardz; ON THE LOW, produced by The Wavys; and LO-FI produced by Peter "Mister Rocks" Hong, exemplify an anomaly in R&B music. In 2017, Justin debuted with his single, "Dates in LA", which was an important milestone for him. Drawing inspiration from his life, PLACES LIKE HOME share stories from the heart. Everything from the hit or misses in relationships, to the happiness and pain he's gone through. These are the experiences makes his songs special.In 2014, he officially signed to 5A LABEL where he has trained and worked with the world's best and dance training from the Kinjaz. Fueled by his energy and passion, Justin strives to spread hope and optimism through his music. Justin just finished a 7 show LIVE NATION North American Tour with k-pop artist extraordinaire, Amber Liu who has been making waves in the U.S as she extends her brand from Asia.