Casbah Presents
Alternative Alternative
Thu
Feb 6
8:00 pm
PST
(Doors:

7:00 pm

)
All Ages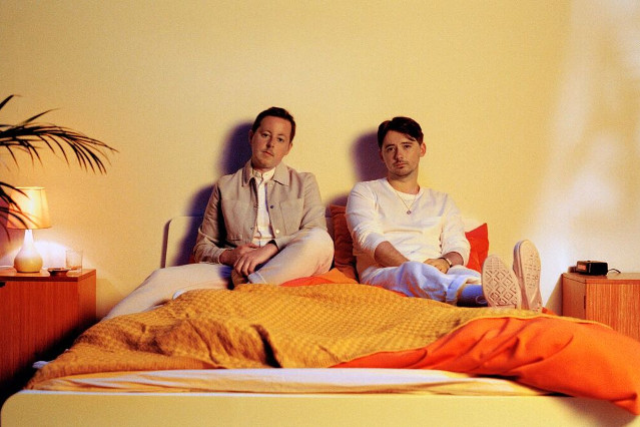 $20.00
Tender is an electronic duo that produces slick R&B-inflected music, intertwined with dark electronic grooves, dreamy synths, and washed out guitars.

Not on the e-mail list for Presales? CLICK HERE to sign up to be a Music Box VIP and you will never miss a chance to grab tickets before they go on sale to the general public again!
Genre: dance
Ticket Price: $18 advanced / $20 day of show
PARKING: Street parking and paid lot parking available.
TABLE RESERVATION / VIP: vip@musicboxsd.com / (619) 836-1847
STALK US: Twitter + Instagram: @musicboxsd | facebook.com/MusicBoxSD | MusicBoxSD.com | The Music Box (619) 795-1337.
BOX OFFICE HOURS Monday - Friday 11:00am - 4:00pm
MUSIC BOX IS STANDING ROOM ONLY UNLESS OTHERWISE NOTED
No persons under the age of eighteen (18) years shall be permitted at any time into the designated entertainment area(s) whenever entertainment is provided unless such person is accompanied by their parent, spouse, or legal guardian or an adult twenty-five (25) years or older who has written authorization from the parent, spouse, or legal guardian. Intent of this condition is to allow sale and service of food to minors in a bona fide public eating place with reasonable conditions placed to prevent curfew violations, protect the minors from alcohol and other criminal activity.

CASBAH PRESENTS
TENDER
Alternative
"Lying awake at night, when it's just me and my mind racing, that's when I drift into the darkest parts of myself," says Tender's James Cullen. "Until I wrote these songs, I never really knew if anyone else struggled with those same thoughts and fears."
In that sense, Tender's gripping new album, 'Fear of Falling Asleep,' is a collection of contradictions. It's a record about isolation that fosters connection, a narrative of anxiety thatoffers reassurance, a chronicle of despairthat promises hope. Inspired by the moments that come just before sleep, when silence descends and doubt and fear and desire take over, the album is an unflinchingly honest self-examination, a courageous reckoning with darkness and depression. Along with his musical partner Dan Cobb, Cullen captures the full range of those nightly emotional rollercoasters on the album—the consuming guilt, the crippling loneliness, the directionless drifting—bringing them to life in a seductive blend of electronic grooves, dreamy synths, and washed out guitars.
Whilethe record finds the British duo pushing theirsongwriting to bold new heights, it also manages to preserve their unassumingly homespun roots. Teaming with producer Gianluca Buccellati (Tei Shei, Colouring), Cullen and Cobb recorded most of the collection in their respective bedroomsbefore adding finishing touches at London's Hackney Road Studios.The album opens with the ominous "Handmade Ego," a menacing, mesmerizing track that walks a tightrope between sexual desire and self-loathingas Cullen's breathy, layeredvocals build from a whisper to a snarl. On the hypnotic "Bottled Up," Cullen explores the emotional toll of self-isolation, while the swirling "No Devotion" weighs the costs of a loveless relationship, and the epic title track channels the whirlwind of a racing mind as it spirals deeper and deeper into the reverberating darkness.As heavy as the subject matter can be, the songs often strike a tone of defiant optimism, transforming regret and pain into growth and strength, secure in the knowledge that, no matter how it may feel some nights, none of us are truly alone in this world.
Since its inception, Tender has specialized in walking that artful line between the personal and the universal. The British duo's acclaimed debut, 'Modern Addiction,' charted the aftermath of a tumultuous breakup, earning rave reviews on both sides of the pond for its stark beauty and soul-baring candor. Stereogum called it "vibrant and entrancing," while Metro hailed it as "stunning," and Exclaim! praised its "lyrical depth and musical texture." Songs from the collection amassed nearly 75 million streams across platforms, and lead single "Nadir" was featured in the soundtrack of the Netflix smash 'To All The Boys I've Ever Loved.'
XYLO
Alternative