Casbah Presents
Alternative Alternative Alternative Alternative
Thu
Dec 5
8:00 pm
PST
(Doors:

7:30 pm

)
Ages 21 and Up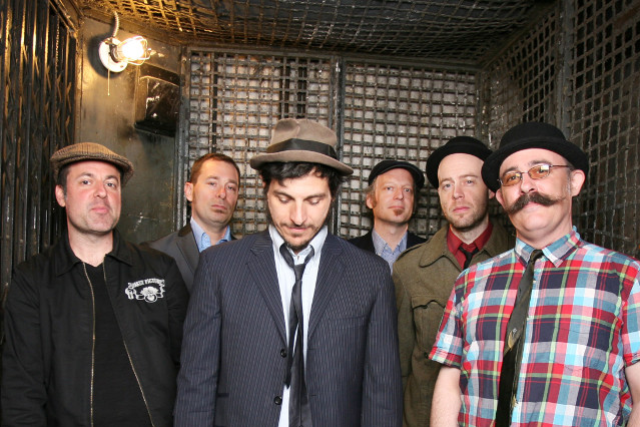 $22.00
The Slackers are self styled masters of Reggae, Ska and Rock'n'Roll. The band's musical style is distinct from their contempories; a mix of early Jamaican music with influences from 50s and 60s Rock'n'Roll, Rythmn and Blues, Jazz and Latin music.

Not on the e-mail list for Presales? CLICK HERE to sign up to be a Music Box VIP and you will never miss a chance to grab tickets before they go on sale to the general public again!
Genre: ska
Ticket Price: $20 advanced / $22 day of show / Indigo Grill dinner for 2 + show package (online only — Limited Availability) /Music Box Dinner + Show Package for 2 (online only — Limited Availability)

Indigo Grill Dinner Package for 2 - $80
Includes:
- 2 general admission standing The Slackers tickets
- 2 entrees + 1 bottle of wine or a carafe of sangria
Dinner starts at 5pm at Indigo Grill located at 1536 India St
Need to Contact the Restaurant? Max@IndigoGrill.com

Music Box Prix Fixe Dinner Package for 2 - $104
Includes:
-2 general admission standing The Slackers tickets
-Prix Fixe Dinner for 2
-First access to our third floor viewing area!
Dinner starts at 7:30pm at Music Box located at 1337 India St.
Need to contact the venue? BoxOffice@MusicBoxSD.com
PARKING: Street parking and paid lot parking available.
TABLE RESERVATION / VIP: vip@musicboxsd.com / (619) 836-1847
STALK US: Twitter + Instagram: @musicboxsd | facebook.com/MusicBoxSD | MusicBoxSD.com | The Music Box (619) 795-1337.
BOX OFFICE HOURS Monday - Friday 11:00am - 4:00pm
MUSIC BOX IS STANDING ROOM ONLY UNLESS OTHERWISE NOTED

CASBAH PRESENTS
The Slackers
Alternative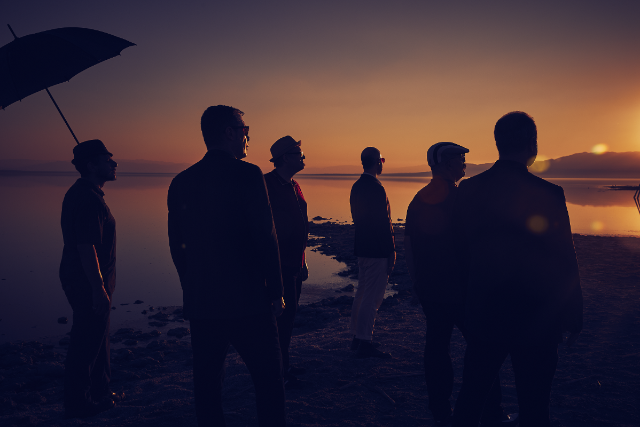 The Slackers are a classic American band that is equal parts grit and grace. Their slow rise against the odds is a story of perseverance and a belief in their musical vision, what Vic likes to call, "Jamaican Rock N Roll." While they have been influenced, and even personally taught by Jamaican Ska/Reggae originators, like the Skatalites and the Upsetters (Original backing band for the Wailers), the band sees its music as an extension of the traditions of the United States. This band is equally appreciative of old Blues, Country, 60s Soul, Rock, and Rn'B as it is of Reggae, Rocksteady, Dub, and Ska. It is as if the Rolling Stones or the Yardbirds had grown up on Bob Marley as well as Muddy Waters.
Smashing the stereotypes of "Ska" as happy, uptempo, and shallow music, the Slackers play with an aggressive edge and their songs veer in themes from the personal to the political. They can out jam any hippie band and outwrite most singer songwriters. From their 1996 release, Better Late Than Never through to 2010 with The Great Rocksteady Swindle, they have established themselves as America's premiere interpreters and innovators of Jamaican music and a pretty good rock band to boot.
The Great Rocksteady Swindle (release date 4/20/10) is a songwriting tour de force with all band members contributing to its gutsy muscular sound. "Mr. Tragedy" references the Specials while "Boll Weevil" references Sam Sham & the Pharaohs. "Cheated" seethes with bitterness while "Thank You" offers the possibility of hope. As the band has matured you can't even tell anymore where the rock begins and the reggae ends, its become The Slackers.
The band basically divides its recorded output into 2 categories. First of are their "albums", which are as Dave says with just a hint of his typical sarcasm, "these are our 'works' where we try to take over the universe." This steady stream includes Better Late Than Never (1996), Red Light (1997), The Question (1998), Wasted Days (2001), Close My Eyes (2003), Peculiar (2006), and Self Medication (2008). Back in 1996, the NY Times declared the Slackers to be part of "the sound of New York", a mantle they haven't given up since. Alternative Nation stated that their music is "protest music made for dim, sweaty basements, The Slackers would sound at home supporting Rancid as well as some grizzled New Orleans electric blues trio." The LA Weekly wrote about, "their unfettered energy, unerring skankability, and playful anger."
Not content with letting the record industry dictate their output schedule, the band has also put out numerous eclectic and whimsical albums following their different interests of the moment. Slackers & Friends (2002) saw the band performing with some of their idols like The Congos, Glen Adams of the Upsetters, Cornell Campbell, and Doreen Schaeffer. International War Criminal EP (2004) was a bitter broadside against the Bush Administration. Afternoon in Dub (2005) is pure reggae bliss. Boss Harmony Sessions (2007) was a collaboration with DJ Boss Harmony who arranged and refiltered tracks in unorthodox ways. Lost & Found (2009) is a compilation of forgotten tracks, alternate versions, and remakes from the bands recording vaults.
The band has also put out 3 live albums; Live At Ernestos (2000), Upsetting Ernestos (2005), Slack In Japan (2005), and 2 DVDs; The Slackers: A Documentary (2007) and Live at the Flamingo Cantina (2009).
More recently, the band has started releasing their live concerts through
www.whatevski.org
and has plans for releasing more compilations digitally.
This focus on the live show is not surprising because the Slackers have a good part of their existence on the road. Since 1997, the band has been doing around 110 shows a year. This includes some 20 major North American tours, 14 European tours, 3 Japanese tours and 2 Brazilian tours. They have played in 42 different US states, 6 Canadian provinces, 22 European countries, 5 Latin American nations, Turkey, Japan, and South Korea. They have appeared on the stages of the Warped Tour (1998), the Lowlands Festival (1999), Pukkelpop (1999, 2004), CMJ (2000), Montreal Jazz Festival (2000), the Bourges Festival (2001), the Dour Festival (2002, 2007), Deconstruction Tour (2004), Augustboller (2005), Streetbeat Festival (2005), Popkomm (1999,2006), Summerjam (2007), Mighty Sounds (2007), Ilosaarirock (2007) and Glastonbury (2008).
They have opened for Rancid (1999,2003, 2006), Hepcat (1999), Joe Strummer (2002, 2003), Flogging Molly (2002), Jimmy Cliff (2002), the Beat (2002), Pennywise (2004), Toots & the Maytals (2005), The Pogues (2006), and John Spencer's Heavy Traffic (2007). They have sold out numerous headlining gigs including such venues as Bowery Ballroom (nyc), Slims (San Francisco, 3 times), Lee's Palace (Toronto, 2 times), The Garage (London), CBGBs (NYC, 2 nights in a row in 2006), Troubadour (LA, 3 times in 2006), the Knitting Factory (NYC, 5 times), the Melkweg (A-dam), SESC Pompeia (Sao Paolo, 2 nights in 2006), and the Loft (Tokyo).
Hopefully, if you have read this far, you are starting to get the point that the Slackers are a phenomenon. A worldwide phenomenon. An underground band with a cult following, they can fill venues everywhere!
The band has come a long way from their little dirty rehearsal studio on e.3rd street on the lower east side.
Steve Bordin – Febuary, 2010
Viernes 13
Alternative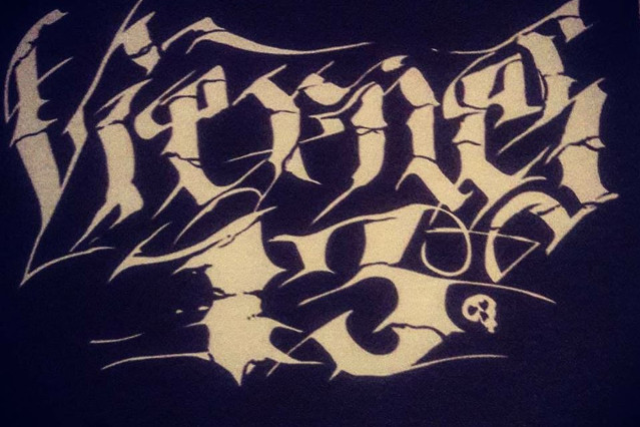 From Los Angeles, California comes VIERNES 13. They bring a mixture of ska, surf, and Rockabilly. Although Viernes 13 does not like to limit themselves on styles or label these are some of the styles and sounds they enjoy playing. Which in fact has no definition but breaks many genre of the music world. Such a diverse style of music will appeal to everyone.
VIERNES 13 began their musical careers early when Mario Luna (Co-Founder) and his long time High School Friend Jose Solis (Co-Founder) decided that it would be fun to jam out and play Ska, although Jose is no longer in the band he will always be part of VIERNES13. The band has seen many members but the heart and soul has always remained the same.
In 1999 VIERNES 13, new to the musical scene, shared many backyards & American Legion Halls stages with bands in different genres of music from Death Metal to Emo, introducing "The Metal heads" to ska. VIERNES 13 was in such popular demand, that they decided to record their first Self-titled EP. By the end of 1999 "VIERNES 13" became a household name in the SKA scene, trading back yards and Halls for World known Venues such as The Roxy Theater & The Whiskey a go-go in Hollywood.
Viernes 13 has shared stages with such bands as Royal Crown Revue & The Slackers, just to name a few.
Once Jose and Mario figured out that this could be a potential good thing, they started looking for members to complete their band. One day, while shooting pool at a local pool hall, J.P (Singer) was approached by Jose and Mario. Previously Jose had met J.P at a clothing store where J.P worked. Jose and Mario mention to JP that they liked his style and were considering asking him to be the front–man to their new project. JP, a writer at the time, thought this would be a good platform for his poetry, and said yes.
With the addition of a singer to their project, the band was still not complete. They then asked Juan if he knew a drummer. Juan remembered a guy that he went to High school with. Juan was interested guy to be in it", said Juan. And he did. Mikey was a drummer for the South Gate High School Marching Band, where he learned the basics of drumming and music in General. The band still needed their horn section to achieve their style and sound that they wanted, that's when Juan suggested to add a trumpet and a trombone player, that's what brought Melvin Benitez in to the band, currently attending Huntington Park High School and where he played in the High School Marching band, and where he learned a lot of his musical skills, Melvin has always loves the ska sound so he immediately jumped on the opportunity to play in what could be a great sounding band,
Later more members where added to the band including Steve Kramer who replaced the current trumpet player. At the time Steve recently had just moved to California seeking a new life and a new career, Steve was not satisfied just being here in California; he had an urge for playing music. Because of his extensive knowledge in music attending and graduating from Michigan Tech University, where he was part of the "Pep Band". Steve was seeking a band where he can play and show off his skills. He found Viernes 13 one day while surfing the net, Melvin saw a posting "Trumpet Player seeking band" from there Steve was part of the band, there was nothing missing from the band except maybe more winds, there was other guys that they knew would like to play with Viernes 13 that when Lil. Mike, Ruben, and Mark join the band, they gave Viernes 13 the "Big Band" sound to they always wanted.
Viernes 13 has since shared stage with many well known American bands such as The Slackers, Royal Crown Revue, The Mighty Mighty Bosstones, and Manic Hispanic as well as Latin America Bands such as Las Victimas Del Doctor Cerebro, Inspector, and Tijuana NO, to only name a few. Viernes 13 is currently working on their first full length album with will include a new Rocksteady sound as well as the classic Viernes 13 sound everyone loves.
Gabriela Penka
Alternative