Casbah Presents
R&B Blues Alternative
Fri
Dec 6
9:00 pm
PST
(Doors:

8:00 pm

)
Ages 21 and Up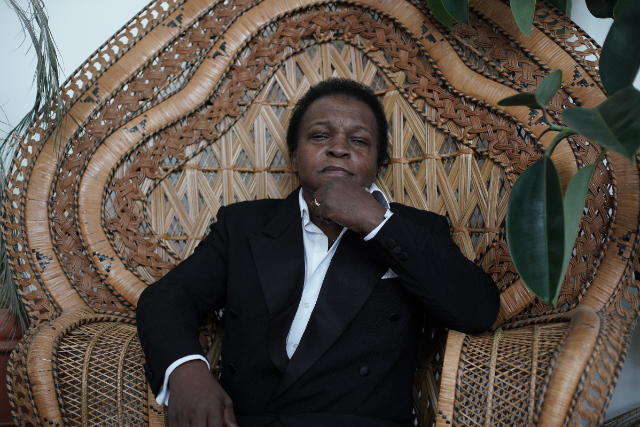 $25.00
Soul music pours out of Lee Fields, as free and unstinting as God's love. Today, he stands at the forefront of the soul revival with a sense of timelessness, of eternity, and of a tradition extending backward into generations.

Not on the e-mail list for Presales? CLICK HERE to sign up to be a Music Box VIP and you will never miss a chance to grab tickets before they go on sale to the general public again!
Genre: soul / funk
Ticket Price: $25 advanced & day of show / Indigo Grill dinner for 2 + show package (online only — Limited Availability)
Indigo Grill Dinner Package for 2 - $90
Includes:
- 2 general admission standing Lee Fields & the Expressions tickets
- 2 entrees + 1 bottle of wine or a carafe of sangria
Dinner starts at 5pm at Indigo Grill located at 1536 India St
Need to Contact the Restaurant? Max@IndigoGrill.com
PARKING: Street parking and paid lot parking available.
TABLE RESERVATION / VIP: vip@musicboxsd.com / (619) 836-1847
STALK US: Twitter + Instagram: @musicboxsd | facebook.com/MusicBoxSD | MusicBoxSD.com | The Music Box (619) 795-1337.
BOX OFFICE HOURS Monday - Friday 11:00am - 4:00pm
MUSIC BOX IS STANDING ROOM ONLY UNLESS OTHERWISE NOTED
CASBAH PRESENTS
Lee Fields & The Expressions
R&B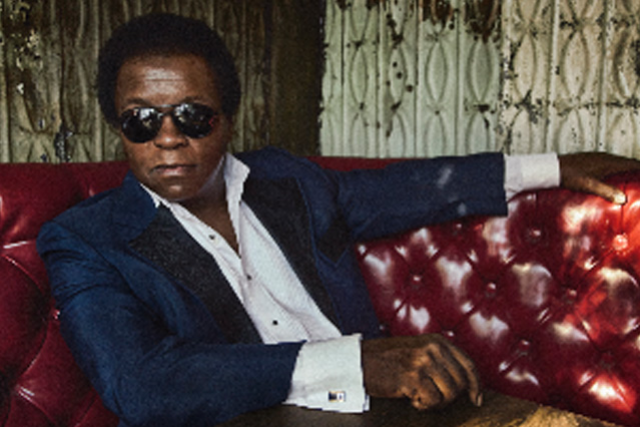 Soul music pours out of Lee Fields, as free and unstinting as God's love. Today, he stands at the forefront of the soul revival with a sense of timelessness, of eternity, and of a tradition extending backward into generations.
Brainstory
Blues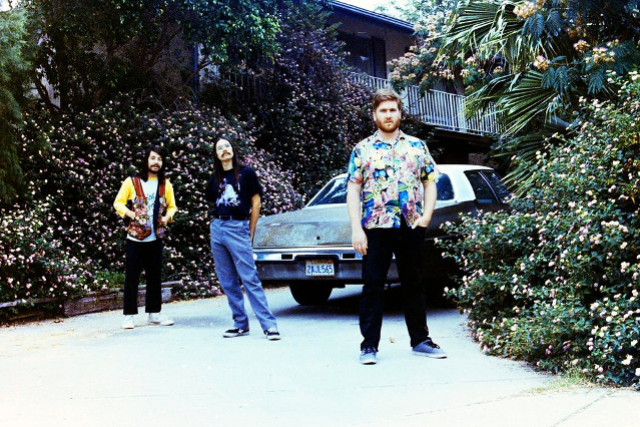 What is Buck?
Buck is a state of mind, a way of life, a demeanor that gets you through the good times and the bad. If you ask Brainstory, It is also the energy that permeates their debut album.
Kevin, Tony, and Eric are a trio of brothers bounded by blood, fate, and a small town with nothing to do. Their story begins in the long lost lands of the San Bernardino Valley, in the twilight zone known as Rialto, California: An arid wasteland of boredom and empty lots. Through punk rock and skateboarding they found temporary liberation from the local monotony. However, it wouldn't be long before a hunger for more led them to explore musical realms beyond that of the hardcore punk they admired. After stints at music school and steady disappointment trying to navigate their local jazz scene they moved to Los Angeles and Brainstory was born.
Through a introduction from Chicano Batman's bassist, Brainstory caught the ears of Big Crown head honchos Danny Akalepse and Leon Michels. Shortly thereafter they were on their way to Queens, to record at The Legendary Diamond Mine with Michels at the helm. An instant chemistry yielded 10 songs in 10 days and now Brainstory has gifted the world with one hell of an introduction to all things Buck. Highlights include the sublime slow burner, "Dead End" which was the A-side to their first 45 on Big Crown that sold out in a matter of days. With Kevin's sublime falsetto floating atop Tony and Eric's unflappable and unmistakable backbeat, this tune has become a favorite with the ballad heads, the low-riders, and the slowie collectors. "Breathe" showcases another side of their sound taking a page out of the Shuggie Otis playbook and flipping the script with some stoned out west coast swag. Kev and Tony's father, Big Tone, an accomplished performer himself, steps in on "Peter Pan" to sing lead vocals over a chorus of friends and family. Bassist extraordinaire, Tony, takes over lead vocal duties on "Sorry", a smoked out, G Funk groove that is just waiting to be sampled.
These guys have come a long way from their self released EPs and opening tours with Chicano Batman. Their musical growth is undeniable, and taking their California sunshine vibes and mixing them with Michels' NYC aesthetic has proven to be an amazing combination. It's a debut record that pulls influences from so many genres seamlessly it's hard to nail down. Call it Funk, call it Rock, call it Soul, but over here at Big Crown HQ, we've decided to call it BUCK.
Rebecca Jade & The Cold Fact
Alternative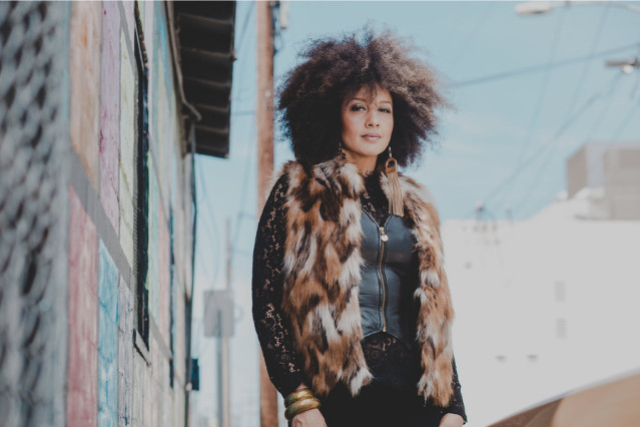 Rebecca is a vocalist and has been involved with music for most of her life. Growing up in a musical home, she has been exposed to a vast assortment of artists, genres and styles from her mother, who is also a vocalist. With such influences, it seems a natural progression that Rebecca has followed in her footsteps.
Rebecca has been described by many to have a chameleon-like quality to her voice, where she is able to deliver each song in a unique way, yet she has been blessed with a sound unlike anyone else. Music lovers express how her singing induces a genuine feeling within them, and many have stated that she has the ability to transfer the emotion of each song to her listeners.
Rebecca Jade has performed with the most sought-after musicians and at some of the best venues across the nation and the world. Rebecca's versatility has allowed her many unique opportunities to perform: she has been touring with percussionist and musical icon, Sheila E. since 2017; She performed on the 2016 Soultrain Party Cruise and the 2016, 2017 and 2018 Dave Koz Cruise, which included singing with Kenny Lattimore and Larry Graham; She has done multiple concerts at Spaghettini and the House of Blues (San Diego, Anaheim, Boston, Las Vegas); She has also performed the National Anthem for many professional and collegiate athletic organizations.
Rebecca has over 25 years of recording studio experience. She has sung demos and background vocals, as well as jingles on many different projects and has also been featured in a variety of works, including an on-going project with Kevin Flournoy (piano player for Chaka Khan, Pointer Sisters, Donny Osmond). She also released her debut original music project, "The Jade Element" and opened for Grammy-nominated musical artist, Musiq Soulchild on two separate occasions. Her sophomore album was released with her new group project, Rebecca Jade and the Cold Fact, which earned them consecutive San Diego Music Awards in 2014, 2015 and 2017 and a "Best of San Diego" Award in 2016, and the opportunity to open for and later sing a duet with El Debarge during his set. Rebecca Jade and the Cold Fact is working on a follow-up album, set for release this year. Rebecca is also a jazz vocalist and released a Cole Porter album with the amazing jazz guitarist Peter Sprague, which earned them a 2018 San Diego Music Award for "Best Jazz Album". Rebecca is also currently working on her first solo project, which will be self-written and co-produced with pianist/arranger/producer, Carnell Harrell (The Jacksons, J-Lo).
Rebecca is also an actor and pinup model, having done a variety of work, such as a commercial for Pechanga Casino, an industrial video for Qualcomm, and featured as a singer in the film, "5 Hour Friends" (starring Tom Sizemore). She also was an actor in short films that were submitted for the 48-Hour Film Project in 2015 and 2016, which earned the 2015 Best Film Award and the 2016 Audience Choice Award.
Rebecca graduated from UC Berkeley on a full basketball scholarship with a degree in Theatre and Performance Studies and has earned her MBA in Marketing from the University of Phoenix. She has also advanced her musical education by studying Jazz Theory and Classical Voice at Grossmont College. Rebecca is also an avid motorcycle rider, has an affinity for vintage muscle cars and the Arts as a whole. She still plays basketball recreationally.