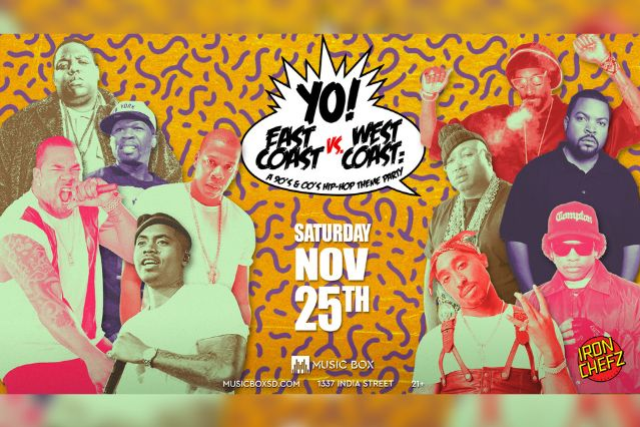 YO! EAST COAST VS. WEST COAST: A 90'S & 00'S HIP-HOP THEME PARTY

Get Ready to Throw it Back at Yo! East Coast vs. West Coast

Step into a time machine and journey back to the golden era of hip-hop as we bring you the ultimate 90's & 00's Hip-Hop Theme Party! Let the music ignite your nostalgia with tunes from Biggie, Nas, Tupac, Snoop and more!