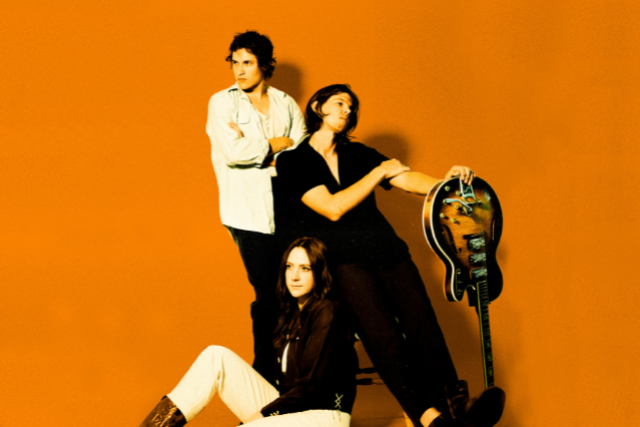 Lead Pony

Lead Pony is a California Rock & Roll band. Formed in 2016, Jesse Hofstee, Hillary Laughery and Dylan Stallard started writing songs, recording and playing together with no purpose aside of blind ambition and the search for new feeling. Over the years the band has taken on different forms and sounds but has always been a place of authentic creativity for the three founding members.

After the EP releases of "Eclipse" and "Two Love Songs" the band toured and had successes getting music placement on the TV show "Shameless". In 2019 the band took a breath to pursue other projects and creative endeavors, while always still dreaming and honing in their crafts to create original, powerful music.

In late 2021, the desire to make a full length record surfaced, and writing shifted into overdrive. Each member had grown creatively with new experiences and ideas to share and the songs came flooding out. The tone of the music and lyrics shifted, the songs had become much bigger than the band or the members. It was blooming into something that felt very important and needed to be curated and shared with the people. After bassist Seancarlo Ohlin joined the band during the summer of 2022, the band marooned at Way Out studios in Washington with Producer/Engineer Trevor Spencer and put it all to tape. Look out for the band hitting the road and the release of the debut full length "Vultures" in 2023.