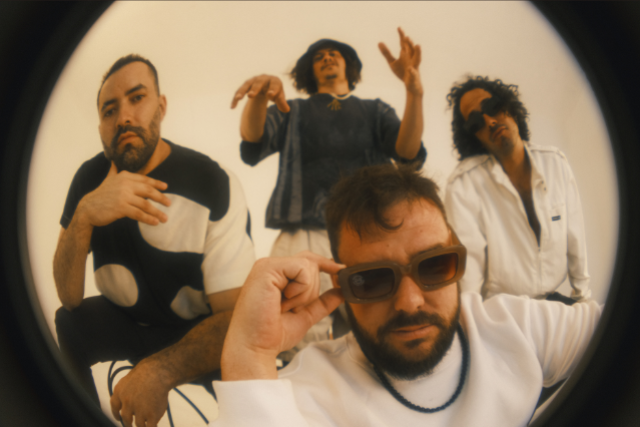 Porter

Porter is a band from Guadalajara, Mexico, formed in 2004. Their music can be defined through 3 concepts: Rock - Mexica - Experimental.

This band belongs to the emergence of the Indie scene in Mexico, standing out for its avant-garde proposal and being one of the main musical proposals in Spanish-speaking rock. Throughout their career they have been nominated for Latin Grammys (Alternative Album of the Year and Video of the Year), MTV Millenial Awards (Video of the Year) and Las Lunas del Auditorio (Best Live Act).

The band is currently made up of David Velasco (Voice), Diego Bacter (Bass, Synthesizers and Sequences), Fernando de la Huerta (guitar), and Víctor Valverde (guitar and keyboards). They have performed extensively in Mexico and other countries such as Costa Rica, Chile, Colombia and USA bringing their sound to as many corners as possible where they have shown the energy and maturity of the band with their powerful, harmonic and magical sounds.

In 2018, Porter returned to the recording studio to present Las Batallas del Tiempo in the second half of the year, with which he returned to the Metropólitan Theater to present it and once again sold out the venues.

In 2019 they released their fourth album "Las Batallas", with which they had a series of presentations before the world stopped due to the pandemic that we continue to suffer; A great example of this was his stellar presentation at the 21st edition of the Vive Latino Ibero-American Festival on Sunday, March 15, 2020.

After the pandemic lockdown, Porter focused on creating new material that would be a new step in their musical growth. Singles like "Ranchito", "Sonámbulo" and "Sol@" were the previews of what would become "La Historia Sin Fin", an album that is a journey through time through Porter's musical history, released in February 2022.

"Cachito de Galaxia" is their latest single in collaboration with Spanish singer Ana Torroja, which has more than 1.5 million plays on the different official platforms and is also the first collaboration in Porter's career.

They are currently preparing their next presentation in one of the most important venues in Mexico, the Auditorio Nacional, where they will be presenting their fifth studio album "La Historia Sin Fin" on May 27, 2022.