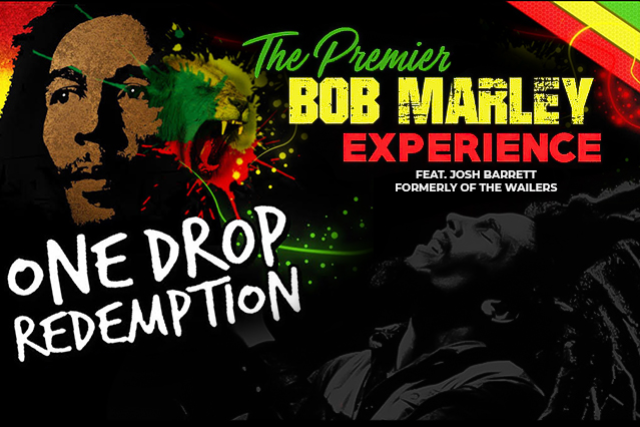 One Drop Redemption Featuring Josh Barrett formerly of The Wailers

Joshua David Barrett is a two-time Grammy Nominated recording artist, and the former lead singer of the Wailers of Bob Marley fame. Josh Barrett left the Wailers in 2021 to pursue a solo career Josh has been touring with One Drop Redemption for much of 2022. He will be performing songs that he co wrote and performed on the latest album, Wailers' "One World"

One Drop Redemption is the Premiere 'Bob Marley & The Wailers Tribute'. One Drop Redemption's Bob Marley Tribute Show will give you the impression that it's 1979, and you're in the audience listening to a Classic Performance by the 'Greatest Reggae Band of All Times'. You'll be singing and swaying to the 'riddums of the One Drop'. A truly a memorable
performance for you and One Drop Redemption was voted the #1 Bob Marley & the Wailers Tribute band by Gigmasters.com, one the world's largest online booking service. 'Feel it in the One Drop. That is where you'll find you Redemption!