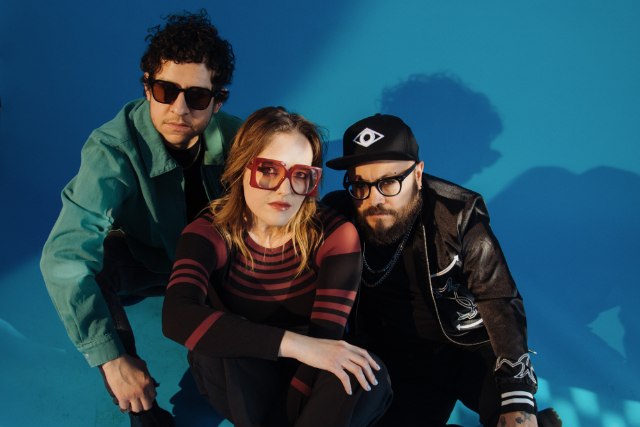 Hello Seahorse!

Hello Seahorse! is one of the most respected Mexican bands on the independent scene, formed in Mexico City at the end of 2005. The members of the band are Denise Gutiérrez on vocals, Bonnz on drums, Burgos on keyboards, Reez on percussion and Joe on guitar. In January 2020, they released their most recent full-length material entitled "Disco Estimulante" with which they got a Latin Grammy nomination in the category of Best Alternative Album.

They have performed in numerous venues and festivals on the American continent such as Coachella (Usa), SXSW (Usa), Vive Latino (Mex), Festival Pal Norte (Mex), Neon Desert (Usa), Corona Capital (Mex), Cumbre Tajin ( Mex), Rock al Parque (Col), Festival Verde (Pan) among others.

They have important Latin Grammy nominations in the categories of best alternative song in 2009, 2010 and 2013. And their most recent Latin Academy nomination for Best Alternative Album with "Disco Estimulante" in 2020. They have also been winners of different awards. such as, the MTV "La zona" Award (2009), IMAS Song of the Year Awards (2009), Lunas del Auditorio with the Revelation Award (2010), IMAS Awards with Song of the Year (2014), among others.

Throughout Hello Seahorse!'s career, the band has been present in the most important specialized print and electronic media in the Americas such as Rolling Stone, KEXP, Cultura Colectiva, KCRW, Marvin, Pitchfork, Warp, Indie Rocks, L.A. Times, Reforma Newspaper, El Universal, Sopitas, Radionica, etc.

Hello Seahorse! has 4 studio albums, 1 live album, 3 compilation albums and 5 EP's, with this incredible musical trajectory they are recognized as an iconic independent alternative rock band.