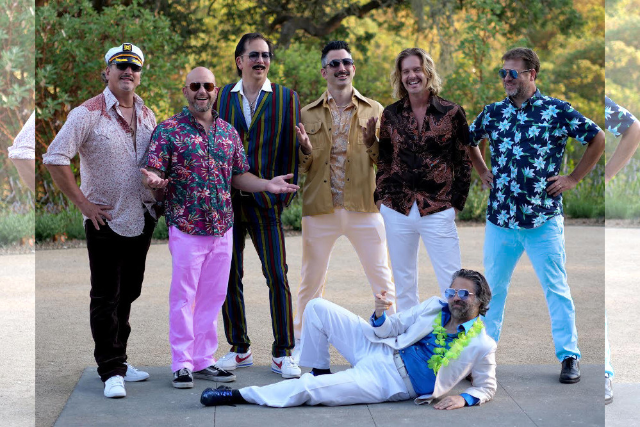 Mustache Harbor

The mission of Mustache Harbor is to create a Soft Rock Explosion the likes of which has not been seen since the days when Christopher Cross, Steely Dan, Ace, Kenny Loggins and The Little River Band created A.M. Gold. Join them, party with them, live with them, work out at the dojo with them, sing with them, slap on a stash, and drink from their bountiful coconuts filled with delicious grooves and tasty hooks.

Radio Thieves

Nearly winning a 2012 honorable mention from San Diego's Voice and Viewpoint as one of Southern California's most punctual musical acts, The Radio Thieves are a high energy 80's new wave band from Rancho San Diego, California.

We don't just sweat to the oldies . . . we sweat through the oldies. Recognize them or not, you're sure to enjoy many of your favorite 80's classics with a fresh twist. Call it naivete, but a "can-do" attitude never sounded this good.