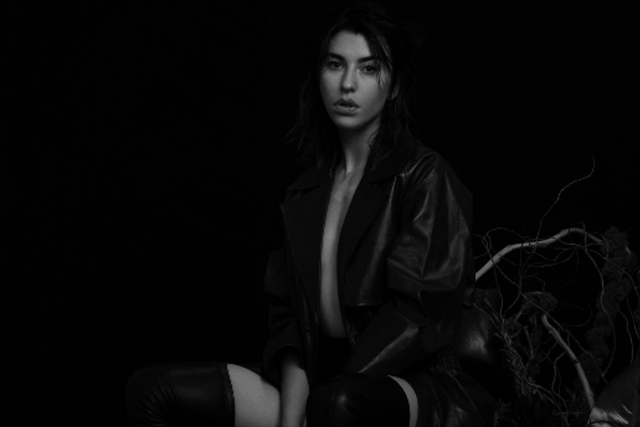 Kimbra

New Zealand-born pop star and two-time Grammy Award winning tour de force Kimbra is readying her fourth studio album, A Reckoning. Produced in tandem with Son Lux's Ryan Lott, A Reckoning features brand-new singles "Save Me" and "Replay," which channel heartbreak amidst a global pandemic into bold new sonic territory.
This is just the latest chapter in a series of Kimbra's overall career success: the experimental pop performer's 2011 debut, Vows, bowed at No. 14 on the Billboard Top 200 and was certified platinum in Australia and New Zealand. She received Best Female Artist two years in a row at the ARIA Music Awards and took home 5 New Zealand Tui Awards including Album of The Year in 2012. That same year, she exploded into the public consciousness with "Somebody That I Used To Know," a duet with Gotye that earned her two Grammy Awards for "Record of the Year" and "Best Pop Duo/Group Performance," as well as reaching No. 1 on global charts (across 18 countries) and selling more than 13 million copies.
Her 2014 sophomore record, The Golden Echo, highlighted her eclectic style with a diverse set of collaborations from Thundercat, Omar-Rodriguez Lopez of The Mars Volta, Bilal, and John Legend. Likewise, her third LP, 2018's Primal Heart, saw her touring with the likes of Beck, Odesza and David Byrne.
Kimbra has performed on TV shows such as Saturday Night Live, Jimmy Kimmel Live, Tonight Show with Jay Leno, Last Call with Carson Daly, Late Show with David Letterman and Late Night with Seth Meyers, as well as performing at festivals such as Coachella, Austin City Limits and more.
Moving forward, Kimbra hopes listeners will find catharsis and connection on A Reckoning, whether they are contending with change in their own lives or processing shifts in the world around them.

Tei Shi

Tei Shi (pronounced "tay-shee") is the moniker of singer/songwriter and producer Valerie Teicher. Growing up between Bogotá, Colombia and Vancouver, Canada, Tei Shi is heavily influenced by her ever changing environment and cross-cultural identity.

Since her first two EPs, Saudade (2013) and Verde (2015) "introduced her to the world as a skilled and fluid vocalist... [Tei Shi] has fully stepped into her own, brewing up confections centered on trusting your own intuition." (Pitchfork). Her groundbreaking song Bassically garnered over 17 million streams on Spotify alone and set the scene for her critically acclaimed debut album Crawl Space (2017), which was highly revered by the likes of NPR, The New Yorker, Pitchfork, The Fader and The Guardian, and projected her as one of today's most influential multidisciplinary acts.

On the heels of the Crawl Space release, Tei Shi embarked on world tours and made headway in the art and fashion world, partnering with culturally iconic brands like MoMA, Helmut Lang, Northface, Glossier, ACNE and Collina Strada, as well as collaborated with Blood Orange on his album Negro Swan. In addition to joining him onstage at 2019's Coachella Music Festival, Tei Shi also starred in Blood Orange's video for Hope alongside Diddy, A$AP Rocky, and Tyler the Creator.



In November of 2019, Tei Shi released La Linda, her much-anticipated second full-length album. Emotionally evocative and sonically daring, "the 11-track project sees Tei Shi more self-assured and fully formed than ever" (i-D). On this album, Tei Shi embraces her Latin roots and multi- cultural identity, seamlessly shifting between the languages and musical genres that make her such a unique songwriter and noteworthy artist.

After breaking out of a toxic label dynamic, Tei Shi embarked on a North American tour supporting Blood Orange in March 2020, which was cut short by the COVID-19 pandemic. Shortly after, during the height of the lockdown, she finished her EP Die 4 Ur Love, which came out in July 2020 as the first release with a new upstart label. This partnership quickly turned sour and the ensuing turmoil kept Tei Shi in label purgatory for the following two years, unable to release any new music.

Her new single, GRIP, marks the beginning of a new chapter for Tei Shi as a truly independent artist, fully in control of her sound, creative direction, and business. The song discusses the disappointment and anger brought about by some of her experiences in the music industry, and paves the way for a breadth of new material set to be released throughout 2022.