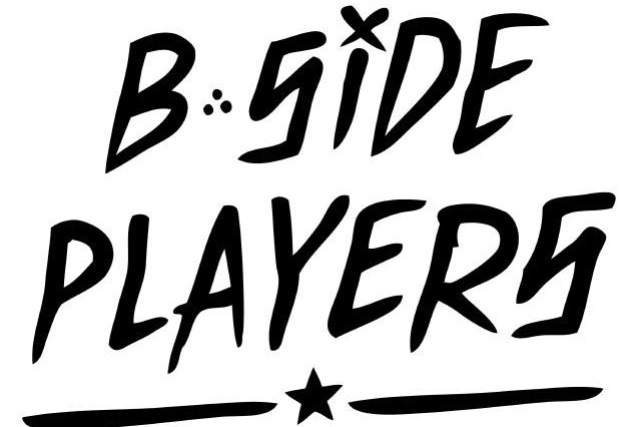 The B-Side Players

The B-Side Players are a 9-piece band part of a new movement in popular music. A band that honors the international
cross-pollination that has always made music the universal language. They use any beat that catches their ear,
regardless of geography or genre, to create a compelling, horn driven polyrhythmic groove.
They continue exploring the multifaceted grooves of Latin America and the Caribbean, incorporating the sounds of
Cuba, Jamaica, Mexico and Brazil with the funk, rock, jazz and hip-hop rhythms of their homeland, dropping bits of
Cumbia, Salsa, gritty street Samba, Son Montuno, Jarocho and Boogaloo into the mix.

The B*Side Players have been laying down their own inimitable latin global funk since they came together in 1994.
Their incendiary live shows have defined them as local favorites with 10 San Diego Music awards. Meanwhile their
albums showcase a band with restless musical intelligence, effortlessly blending genres to fashion their own forward
looking, latin flavored soul music. As an eight piece band the players are known for igniting crowds with their fierce
rhythms and uplifting message of unity and consciousness. Meanwhile always keeping their focus on the political
climate of the world and nation. The B-Side Players are a living and breathing cultural art experience for the mind
body and soul

Boostive

Boostive is a 6 to 7 piece musical collective drawing inspiration from late 70s roots reggae, golden era Hip-Hop, and Soul from the days of Motown. Led by Chilean/Asian American music producer Seiji Komo, the group has spent the last few years grinding away on the west coast festival circuit. The bands explosive horn section and dynamic rhythm section is what sets the band apart from the rest of the crowd and has earned them slots with their genres biggest acts like Matisyahu, Dirtwire, Don Carlos, Lee "Scratch" Perry, and many more. The recent addition of female lead singer Divina has solidified them as a premiere live act and even landed them a record deal with Slightly Stoopids, Stoopid Records.