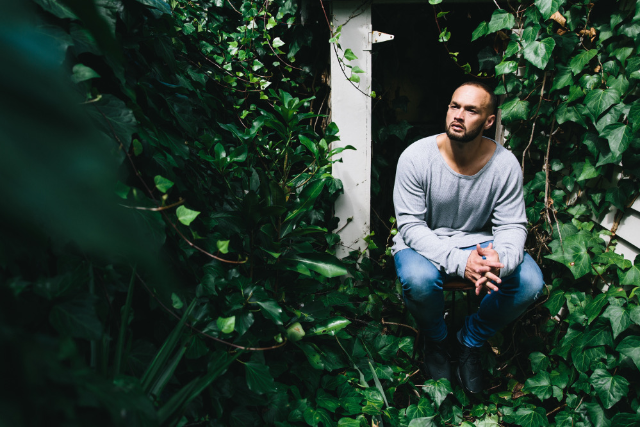 Sammy Johnson

Somewhere between the charisma of Frank Sinatra, the empathetic tone of Bob Marley, and the smooth and sultry vocal runs of Lauryn Hill lives the warm and kind voice of Sammy Johnson. An Australian native, Sammy Johnson embraces his Maori and Polynesian roots to create positive and uplifting music. Blending together island reggae, soul and jazz vibes with heartfelt lyrics, Sammy's sound is exhilarating and intoxicating.


Sammy Johnson has been waving the flag for the Pacific Island sound and has quickly become a leader of the scene alongside new school artists like J Boog and veterans like Katchafire. Sammy Johnson got his big break via Youtube after his video for "Don't Say Goodbye" became a viral sensation, racking up over 10,000,000 plays. Not too long after, a Hawaiian-based producer contacted Sammy and offered him a record deal with Island Empire Records, home to groups like Common Kings, Tenelle and Fiji.


With his music spreading like wildfire, Johnson said his move to California to pursue his career full-time has gone beyond what he could have ever imagined. Sammy Johnson released his debut album Prelude in 2013 and embarked on a discography that broke the Reggae charts in the US in 2016. Sammy capitalized on the success by embarking on a sold-out tour across the country with labelmates, Common Kings.


Sammy's newest album Cool & Easy was released on Jan 22, 2021 on tastemaker label Mensch House Records and is Johnson's first full reggae album. Produced by GRAMMY Winning producer J-Vibe, Cool & Easy is an authentic expression of how Reggae music has affected Johnson's music and life.


"Cool & Easy is so many things; it's the rekindling of my love for Reggae Music, its my first Reggae full album and it is a true authentic expression of how Reggae music has touched my life and blessed me with the opportunity to do what I love," says Johnson.

Sammy will hit the road this winter in honor of the new record. His "Back in the USA Tour" will start off in California and Hawaii and is aptly named after him spending most of quarantine in Australia. The upcoming tour dates are a celebratory look at the new album and the upward trajectory of Sammy's musical prowess and appeal as he brings his enlightening music and vocals to an audience of anticipatory fans.