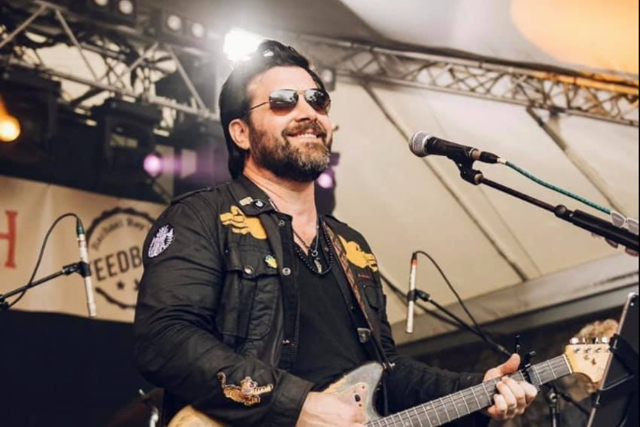 Bob Schneider

BIOGRAPHY

Austin, Texas-based singer-songwriter and former frontman of The Ugly Americans and The Scabs, Bob Schneider has become one of the most celebrated musicians in the live music capital. Drawing from a range of diverse musicals styles, Schneider's talent has defied genres.

Schneider will be releasing a new record 'In A Roomful Of Blood with A Sleeping Tiger' in August 2021 with supporting tour dates throughout the US.

Combining elements of funk, country, rock, and folk with the more traditional singer/songwriter aesthetic, Schneider draws inspiration from the '70s with a modern twist, reminiscent of contemporaries such as Beck. His catalogue is both uplifting and sober, unafraid to tackle powerful subjects like alienation, drug addiction, and lost romance in addition to celebrating life's joys.

Schneider has won more than 59 Austin Music Awards including Best Album, Best Songwriter, Best Musician, and Best Male Vocals making him the most decorated artist in Austin music history.

However, Schneider's fan base reaches far beyond the city limits of Austin. He started gaining national recognition when he released 2001's Lonelyland, his major-label debut for Universal Records, followed by 2004's I'm Good Now. Since leaving Universal, Schneider has gone on to release more award-winning albums under Vanguard and began releasing "side projects" on his label, Shockorama Records.

He has released more than a dozen albums, written over 1,000 songs, is a published author, and is also an avid painter and collage artist – and doesn't plan on slowing down anytime soon.

Jeff Berkley

Jeff Berkley has been called a San Diego legend, and it's easy to understand why. Berkley's musical contributions include his work in current bands Berkley Hart and Berkley Hart Selis Twang, as well as previous bands like The Cry, The Redwoods & Citizen Band. He is also known for his work with the many musicians he has produced in Studio's around the world including his own.

The legend continues as he is also an amazing guitarist and percussionist with multiple acts. Soon, he will debut his first solo album. Already an accomplished songwriter – he won the Kerrville New Folk Songwriter award in 1999 – in any way you engage with Jeff Berkley, he puts you at ease with his good humor then engages you with his experience, his ear, and his passion. Jeff Berkley is a native San Diegan who has made music his life.