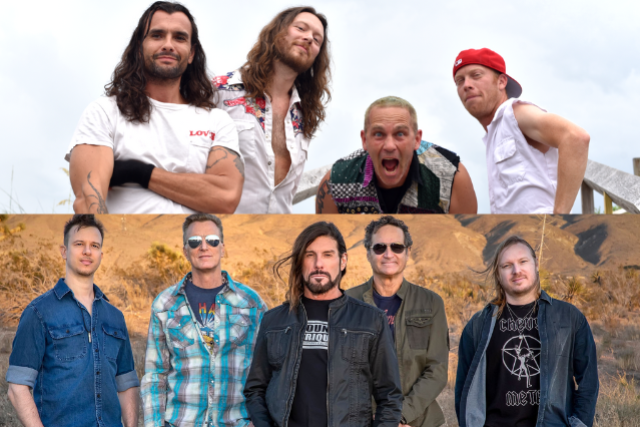 Red Not Chili Peppers

The Red Not Chili Peppers are the most active touring Red Hot Chili Peppers tribute in the world! Having performed many of the country's most prestigious concert halls as well as every major tribute festival, the Red Not's sincere devotion to that classic Chili Pepper sound is filling venues and rocking people's socks off around the US and abroad.

Fooz Fighters - Tribute to Foo Fighters

FOOZ FIGHTERS are the critically acclaimed and nationally recognized #1 Tribute to the Foo Fighters captivating audiences worldwide and even members of the Foo Fighters family with their authentic live performances by the Grammy Award Winning.

Led by Dave Grohl look-alike and dynamic performer Nicky Rich, FOOZ FIGHTERS have blazed a trail to become one of the nation's top tribute acts playing to packed crowds at concert venues, festivals and casinos nationwide.

Recently nominated for "Tribute Artist of the Year" at the 2020 Musivv Digital Music Awards in addition to being featured on E! Entertainment's all-new Jimmy Fallon Produced TV series "CLASH OF THE COVER BANDS", FOOZ FIGHTERS never cease to deliver the kind of high energy rock concert experience that have made the Foo Fighters one of the biggest rock bands in the world today.

The members of FOOZ FIGHTERS are a talented group of world class musicians brought together by a passion and strong desire to create the most authentic Foo Fighters experience possible.