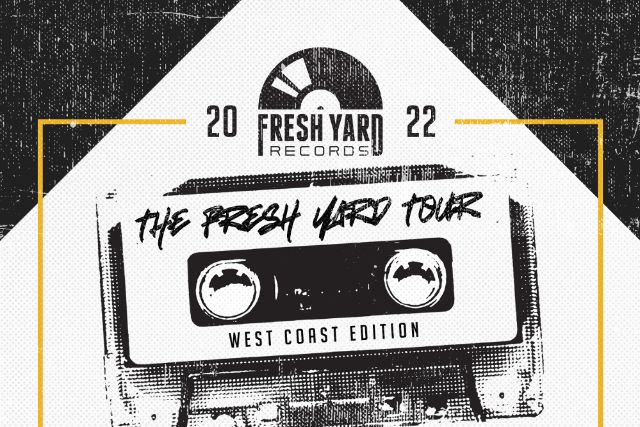 Planet Asia

Planet Asia (born Jason Green) rose from the uncharted hip-hop territory of Fresno, California to become one of the stars of the West Coast "true school" generation that emerged in the late '90s. After breaking onto the national scene in 1998, he quickly gained a reputation for his crisp, intense rhyme delivery, his versatile lyrical content, and his consistent productivity. The rapper moved from Fresno to the San Francisco Bay Area in 1998 at the age of 22 and met up with producer Fanatik, whose sparse, relaxed beats provided an interesting backdrop to Planet Asia's battle-tested flow. The two appeared together on Tripek Records' Rules of the Game compilation alongside veterans like the Living Legends and the Coup, creating instant national buzz.

Planet Asia released his self-titled debut EP soon after and never looked back, appearing on over 20 releases in the next two years and working with countless artists, big and small. He and Fanatik parted ways as Asia's sound evolved and he found more uptempo, New York-influenced beats to his liking. Collaborations with Rasco showcased a special chemistry, and the two formed a group, Cali Agents, and released a full-length, How the West Was One, in 2000. After releasing his acclaimed second solo EP, The Last Stand, Planet Asia scored a deal with Interscope Records. However, 2001 single "Pure Coke" was his only release for the label, and he left soon after.

Asia signed to Avatar Records in 2003, and his long-awaited proper solo debut full-length, The Grand Opening, appeared in 2004, garnering further praise from the hip-hop press. Two more Cali Agents (Head of the State and Fire & Ice) appeared, in addition to Pain Language (with Muggs) and numerous solo releases and mixtapes on labels like his own Gold Chain Music, Copter Records, and RBC Records. Asia released Jewelry Box Sessions under his King Medallions alias, and issued the Medi-Cali trilogy, consisting of The Sickness, The Diagnosis, and The Medicine.

He ramped up his productivity during the 2010s, collaborating with Tri State, Madlib, G_Force, and numerous others, in addition to solo releases like Crack Belt Theatre, Black Belt Theatre, and High End Cloths. Abrasions, in collaboration with producer Gensu Dean, was released by Mello Music Group in 2013. Collaborations with Tzarizm (Via Satellite), DirtyDiggs (Nautica Nagas, Egyptian Merchandise), and DJ Concept (Seventy Nine) followed. In 2017, Asia returned to Mello Music Group with Anchovies, a full-length with Detroit producer Apollo Brown.

Fashawn

Fashawn was born in Fresno, California, where he had a rough childhood due to his father being incarcerated for a long period of time, while his single mother also dealt with a drug addiction. At eight years of age, Fashawn and his sister were both placed in a group home for sometime, before their Uncle Roy decided to take them into his custody as a father figure. Fashawn recalls writing his first rhyme at eight years old, and became fully engrossed in writing by the year 2000. In 2006, Fashawn released his first mixtape Grizzly City, catching the attention of fellow Fresno emcee Planet Asia who invited him to go on the road with him. Fashawn established his presence throughout the Central California hip-hop scene, releasing multiple mixtapes including The Phenom, Grizzly City 2, The Phenom 2, Higher Learning, and One Shot One Kill.

Fashawn first gained major attention in 2009 for the release of his debut album Boy Meets World. This early success led him to be inaugurated into the 2010 XXL Freshmen cover, standing alongside Wiz Khalifa, J.Cole, Big Sean and more. His buzz has gotten increasingly stronger, from sharing the stage with notable stars such as Kendrick Lamar, Talib Kweli, Wiz Khalifa to performing at jam-packed shows like Rock the Bells and Paid Dues. He also performed the entrance theme song for boxing welterweight champion Timothy Bradley when he fought his rematch against Manny Pacquiao on Pay Per View last April.

Fashawn's distinctive talent captured the attention of Nas, who has called Fashawn "one of the most underrated in the game." "The world is gonna know soon. We're excited to have him as a part of the family." Fashawn recently celebrated the release of his long awaited album, The Ecology. The album, executively produced by Nas, has been received a positive critical response from outlets like XXL and Hip Hop DX. Fashawn is currently on tour promoting the album and giving back to fans who have made The Ecology's release a success.

Mitchy Slick

A native of San Diego, California rap veteran Mitchy Slick is a solo artist and one-third of Stones Throw Records hip-hop trio Strong Arm Steady. Founder and CEO, of Wrongkind Records. Mitchy Slick spent his formative years in the southeastern division of San Diego, namely the Lincoln Park area. He later attended Prairie View A&M in Prairie View, Texas and returned to his hometown in California, where he embarked on his musical career.


Mitchy Slick's debut album, Trigeration Station was released in 2001 and peaked at #13 on Billboard's Top Independent Albums chart that same year. Since his debut, Slick has released numerous mixtapes including the XXL Guns collection, Mitchy Duz It and his second album Urban Survival Syndrome. Along with Los Angeles emcees Krondon and Phil the Agony, west coast super-group Strong Arm Steady released its debut album Deep Hearted in 2007 followed by the mixtape Gang Mentality, the conceptual album In Search of Stoney Jackson and their most recent installment, Arms and Hammers.


In addition to mixtape appearances and both group and solo recordings, Slick has also collaborated with notable industry figures such as Lil Wayne, The Game, Menace, The Jacka, Jay Rock and E-40. In 2007 Slick and bay area rapper Messy Marv released the joint effort, Messy Slick which landed on Billboard's Top R&B/Hip-Hop Albums chart during the week of July 14, 2007. In early 2010, Slick and Tha Wrongkind released the Yellow Tape compilation followed by the more recent mixtape Wrongkind Is Everywhere (2012) presented by DJ Rah2k. Gang Intervention and Feet Match the Paint (produced by Dj.Fresh) is out now. Mitchy Slick's current release is IV Corners.

Sir Veterano

Sir Veterano is a music producer based in the Central Valley of California. Although growing up in a remote area outside of San Francisco, his music managed to catch the attention of major indie hip-hop artists in the mid 2000's and early 2010's. Working with the likes of lyrical icons Ras Kass, Kool G Rap, Mad Skillz, Planet Asia and Eminem's super group Slaughterhouse, Sir Veterano established himself as a promising up and coming Hip-Hop producer.

After releasing the critically acclaimed mixtape, "Latest and Greatest Vol.1", with some of Hip-Hop's most sought after rappers in the early 2010's, a doo-wop themed instrumental album in partnership with Dart Adam's Producers I Know brand, and a DJ series of West Coast funk with 2DopeBoyz.com, Sir Veterano opted to put his music career on hold in order to focus on his personal life.

In late 2018, Sir Veterano expressed interest in rejoining the music business to his music manager, Walt Liquor - aka 4two7 - and Kwa Nguyen, owner of The Fresh Yard clothing brand and Fresh Yard Records. After discussions on what that would entail, the three quickly got to work on his first music work since 2012 that would become his first ever studio release. THE GATHERING, enlisted the likes of Hip-Hop legends MC Eiht, Casual, Murs, Fashawn, Planet Asia and old friend Ras Kass. Along with many more icons, the album quickly started to form. "I've always felt like I have unfinished business," Sir Veterano mentioned. "The timing is right for me, the team I'm working with feels like family so I'm ready to step back in and pick up where I left off."

FLII STYLZ

Flii Stylz has been a multitalented entertainer all his life. Born Anwar Burton in Oakland, CA. Flii was raised in the central area of Richmond, the place he calls "home". His career as a rap artist started at the age of twelve. Now residing in Los Angeles Flii Stylz has new music coming out on Fresh Yard Records soon!