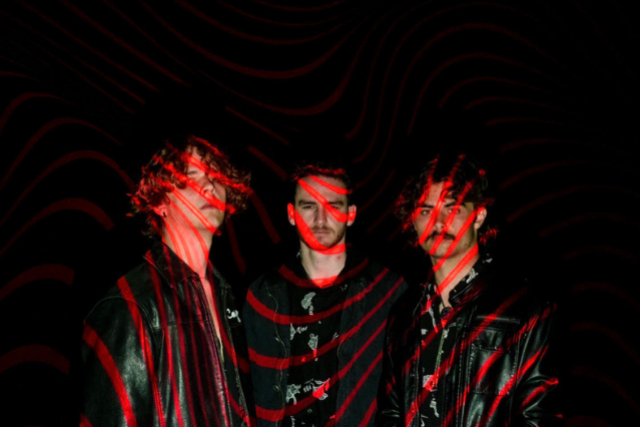 Outside The Frame

A ower duo hailing from San Diego, Outside the Frame fuses the energy and aggression of punk and hard rock with both introspection and elan to create a driving sound all their own.

Lords of the Satellite

Winner of the 2021 San Diego Music Awards for Best New Artist, Lords of the Satellite combines powerful melodies, intoxicating riffs and driving rhythms, as a canvass for their music to paint thoughtful sound images of the moods and minds of us all.

Sorry It's Over

Sorry It's Over is a pop/alt-rock band that was established by Sam Adgate and Louis Petrella. They trace their roots all the way back to a garage in Encinitas, California, with a twelve-by-twelve square-foot box studio built within. Upon closer inspection, the place is jam-packed with an impressive variety of musical equipment. The garage has transformed into a DIY studio where the band's music and art are crafted. They dub themselves as a couple of local SoCal boys that are just trying to have a good time. And that label definitely bleeds through to their music. They make the kind of music that people show off to their friends to enjoy together and just have a blast.

Daytime Moon

Originally started as a solo project by singer/songwriter/multi instrumentalist Brent Simpson in Joshua Tree,CA, Daytime Moon has become known for a unique style of clever bass lines, catchy singable lyrics and sexy guitar stuff; warping genres from the darkest parts of the abyss and simultaneously blasting you off into the next rhythmic groove dimension. The songwriting is like candy for your brain as each song takes you on a poetic journey with intensity and emotion. The live show is both extremely entertaining and heavily energized passion melted together and baked fresh and specific to each show, suspending the audience in awe and wonder and also creating an intimate and beautiful experience you won't forget. They have released two full-length LPs, four EPs, and countless singles.