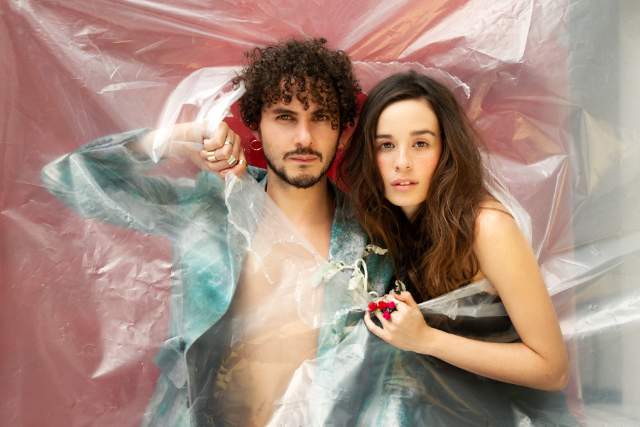 Monsieur Perine

A vivid confluence of art, fashion, and musical styles ranging from gypsy jazz, pop, and various Latin traditions, Columbia's Monsieur Periné emerged in the early years of the 2010s as one of Bogotá's most creative ensembles. After their 2012 debut earned gold status, the group was named Best New Artist at the 2015 Latin Grammy Awards. Fronted by dulcet-voiced singer Catalina García, their third album, 2018's Encanto Tropical, blended elements of the contemporary Latinx scene with bolero torch songs, jazzy tangos, and lush romantic ballads.

The core trio of García (vocals), Santiago Prieto Sarabia (guitar, violin, charango), and Nicolás Junca (guitar) began playing together in 2008 along with early member Camilo Parra. As they slowly found their voice, they graduated from various Latin and jazz covers to writing their own material, which combined their wide range of influences and García's multilingual (Spanish, French, English, and Portuguese) talents. With the help of fashion designer Alejandra Rivas Ramirez, Monsieur Periné developed a stylish, theatrical visual image in advance of their first official single, "La Muerte," which they recorded with veteran Colombian producer Felipe Álvarez. The song was later included on the group's 2012 debut album, Hecho a Mano. Though independently released, the album was a critical and commercial hit, earning gold status as well as a pair of Shock Awards.

Monsieur Periné's second album, Caja de Música, was released in 2015 and proved to be their breakout, winning them a Latin Grammy Award for Best New Artist and a Grammy nomination for best Latin rock, urban, or alternative album. It included guest appearances by Rubén Albarrán (Café Tacuba) and Vicente García, among others. They soon made the jump to Sony Records and returned in 2018 with the vibrant Encanto Tropical album. "Mi Destino," a collaborative single with fellow Colombian singer Maréh, appeared the following year.