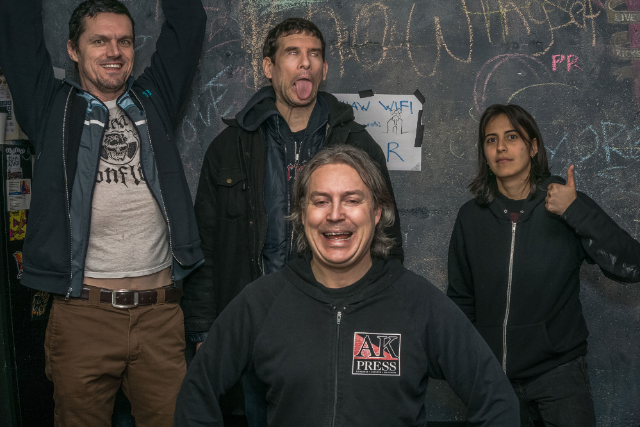 Propagandhi

Since forming in Manitoba in 1986, Propagandhi have brought an emphatic anti-fascist message to their music. Along with addressing a number of personal losses suffered in recent years, Victory Lap, the band's first full-length since 2012's Failed States, finds the band facing a landscape in which fascism is—among a certain crowd—suddenly trendy.

Victory Lap also marks Propagandhi's first album with new guitarist Sulynn Hago, who joins Samolesky, frontman Chris Hannah, and bassist Todd Kowalski. Replacing longtime guitarist David Guillas (who appears on several tracks on Victory Lap), Hago was added to the lineup after Propagandhi put out a call for audition tapes and received over 400 responses

La Armada

La Armada's focus is to leave their mark on heavy music. A punk band at heart, they utilize elements of Afro-Caribbean rhythms and metal to create a style as unique as their story. Formed in the Dominican Republic in 2001 from where they dominated the Caribbean scene for years, the band opted to take a leap and relocate to Chicago in 2008, where they still reside.

Influenced by bands ranging from the Bad Brains to Death, they take elements from their native Island's music to conjure a unique recipe; explosive live energy, and a clear cut narrative that highlights the effects of neo-colonialism on vulnerable communities.

Whether headlining tours throughout the world or supporting the likes of Sick of it All, Propaghandi, Strung Out, Death by stereo, and more, La Armada has come to bring a vibrant spin to the scene.