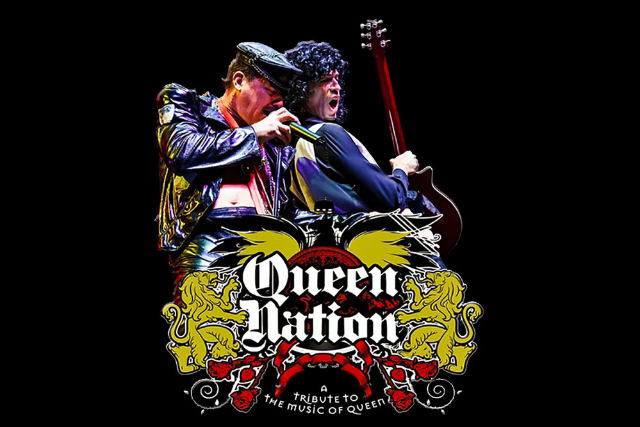 Queen Nation

Queen Nation carries on the musical torch and pays homage to the golden age of vintage Queen concerts. They have performed in front of thousands of people at casinos, fairs, festivals and private affairs.

RagDolls - Tribute to Aerosmith

Susie Major
Lead Vocal/Harmonica/Founder
Susie Major, founder of RagDolls, had her start in Las Vegas performing and writing in local bands. It was in Las Vegas that she was discovered and asked to sing on the cult horror movie, Roctober Blood, of which she sang the main song, "Rainbow Eyes". Susie has fronted her own bands honing her songwriting and unique rock vocal style. She has shared the stage with Queensryche, UFO, John Waite, Michael Schenker, The Tubes, and many more. She has also performed on numerous songs for the recent SyFY Channel's phenom, Sharknado movie series.

Susie's had a deep love of Aerosmith from an early age and credits their style on her own songwriting. Paying homage to Aerosmith was Susie's intention in forming RagDolls. She went over and over planning out exactly what she envisioned for the band down to every last detail. She painstakingly searched and auditioned many musicians before finalizing the band members. She is extremely proud of RagDolls and gives 100% of herself into each performance and won't give less than her ALL to the audience.

Ali Handal
Lead Guitar/Vocals
Songs from Ali's four full-length albums have been featured in numerous films and hit shows like Sex and the City, Dawson's Creek and in 2019, Fox Thursday Night Football. She's toured Australia, Japan and beyond, provided backing vocals for Neil Young, and shared the stage with songwriting legend Paul Williams as his featured vocalist. Also a published author, Ali penned "Guitar for Girls" (Hal Leonard), a guitar method book & CD.

Learning Joe Perry's groove-filled riffs and formidable guitar solos has inspired Ali in her own writing and recording career, as she works on album #5. Long a devotee of her Fender Custom Shop Telecaster, she's enjoying becoming reacquainted with her Gibson Les Paul Classic Plus as she channels Joe's onstage vibe & tone.

Masha McSorley
Guitar/Vocals
Masha McSorley has been rockin' on guitar since the tender age of 12. She is a singer/songwriter with over 25+ years of live-music experience, and has a profound love for Rock n' Roll. She has been the vocalist, bassist, and guitar player in a wide range of projects including metal, rock, funk, alternative and soul. Masha's love for Aerosmith was the inspiration to start playing guitar, and she, to this day says that "Joe Perry and Brad Whitford were my guitar teachers, and Steven Tyler taught me to sing. They don't know it, but they did!" The opportunity to play the very music that started her on her musical path is very special and close to her heart. She is also the "Paul Stanley" in Priss - a Tribute to Kiss.

"If music be the food of love, play on."


TARA RAE
Electric Bass
Tara began her music studies at age 5, picked up clarinet at age 11, flute at age 13, and electric bass and saxophone at age 18. She holds a Bachelor of Arts in Music from Moores School of Music, University of Houston.

At age 17, she began training for a career as an audio engineer and spent years mixing both live and studio sound, including mixing records at the SSL studio Southeast Recorders and teaching Audio Engineering at Houston Community College. She has also taught private music lessons and master classes and transcribed sheet music, most notably for the Houston Ballet Orchestra and San Jacinto College Music Department.

Tara's been performing in bands since she was 18, including alto and tenor saxophones and flute for the World Beat bands The Swamis and Bacchanal, and electric bass for the Filipino folk-rock bands Archipelago and Kayumunggi, the Latin band Zun Zun, and the rock cover band The Blueprint, well as working as a bass sub for other groups.

Marisa Testa
Drums/Vocals
Marisa Testa is a hard working and dynamic drummer, percussionist, singer and multi-instrumentalist hailing from Long Island, NY. Marisa started playing drums at age 10, attended the drum program at Musicians institute, and completed an internship at Warner Brothers Records. Credits include national tours with actor Corey Feldman, Rudy Mancuso, Street Drum Corps, and a variety of other you tubers and classic rock legends. She has also sang at Carnegie Hall under the conduction of Dr. Jeffrey Ames.
Having a solid in the pocket backbone like we have with Marisa is the difference that allows RagDolls to be on a level above the norm. Marisa is excited to be laying the beats down in the RagDolls!

Julie Dolan
Keyboards/Vocals
Born and raised in the San Fernando Valley, Julie started playing piano at the age of 9 and studied acting on stage and in TV & Film. She made her living as an actor / dancer but secretly wanted to be a rock star. She started playing in cover bands in 2001 and hasn't looked back. You might recognize her from the VHI Classic series "Rock & Roll Fantasy Camp," where she performed with such notable rock icons as Brett Michaels, Kip Winger, Michael Anthony, Ace Frehley, Rudy Sarzo and Lita Ford. She is excited to bring the Blues keyboards to RagDolls.