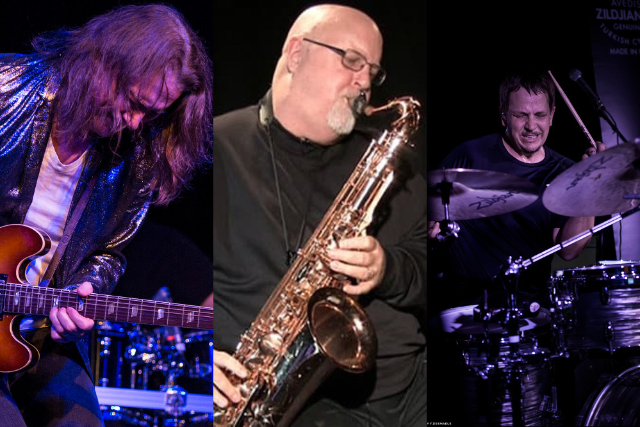 The Music of Steely Dan Featuring ROBBEN FORD and TOM SCOTT

Tom Scott is a renowned composer, arranger, producer, music director, saxophonist and educator. His 33 solo recordings have earned him 13 Grammy nominations and 3 Grammy awards.

Tom's career as a guest artist spans over 500 recordings by artists including:

Steely Dan, Paul McCartney, Barbra Streisand, Quincy Jones, Thelonius Monk, The Blues Brothers, Frank Sinatra, Aretha Franklin, Aerosmith, Joni Mitchell, Carole King, Toto, Rod Stewart, Blondie, Whitney Houston, and more. His movie soundtrack credits include Taxi Driver, The Jerk, Three Days of the Condor, Heaven Can Wait, Sea of Love, Who Framed Roger Rabbit?, Toy Story 2, Monsters Inc. and the latest release of A Star Is Born.

---------------------------

Robben Ford is one of the premier electric guitarists today, particularly known for his blues playing, as well as his ability to be comfortable in a variety of musical contexts. A five-time Grammy nominee, he has played with artists as diverse as Joni Mitchell, Jimmy Witherspoon, Miles Davis, George Harrison, Phil Lesh, Bonnie Raitt, Michael McDonald, Bob Dylan, John Mayall, Greg Allman, John Scofield, Susan Tedeschi, Keb Mo, Larry Carlton, Mavis Staples, Brad Paisley, and many others.