World Dance/Electronic
Mon
Mar 2
8:00 pm
PST
(Doors:

7:00 pm

)
Ages 21 and Up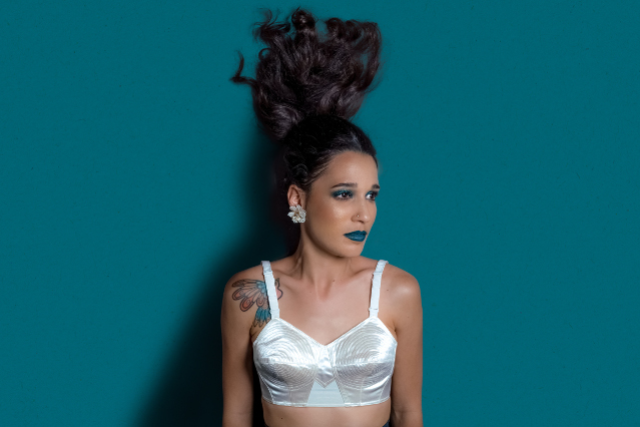 $22.00 - $54.00
Ileana Cabra Joglar, artistically known as iLe, was the female voice for 10 years of the musical group Calle 13, with her brothers René Pérez Joglar and Eduardo Cabra. After touring the world with her brothers and accumulating personal and artistic experiences that forged a unique and particular musical identity in her, iLe decide to lock herself in the studio and work on her first album, "iLevitable", produced by herself with Ismael cancel. According to NPR, "the album immediately positions her as a top performer of the classic sounds that permeate throughout Latin America." iLe's sophomore release 'Almadura' has been nominated for a GRAMMY in the "Best Rock, Urban Or Alternative Album" category, and she won a GRAMMY for her debut solo album 'iLevitable' in 2017.
Not on the e-mail list for Presales? CLICK HERE to sign up to be a Music Box VIP and you will never miss a chance to grab tickets before they go on sale to the general public again!
Genre: World
Ticket Price: $22 advanced / $24 day of show /Music Box Dinner + Show Package for 2 (online only — Limited Availability)

Music Box Prix Fixe Dinner Package for 2 - $108
Includes:
-2 general admission standing iLe tickets
-Prix Fixe Dinner for 2
-First access to our third floor viewing area!
Dinner starts at 7pm at Music Box located at 1337 India St.
Need to contact the venue? BoxOffice@MusicBoxSD.com
PARKING: Street parking and paid lot parking available.
TABLE RESERVATION / VIP: vip@musicboxsd.com / (619) 836-1847
STALK US: Twitter + Instagram: @MusicBoxSD | facebook.com/MusicBoxSD | MusicBoxSD.com | Music Box (619) 795-1337.
BOX OFFICE HOURS Monday - Friday 11:00am - 4:00pm
MUSIC BOX IS STANDING ROOM ONLY UNLESS OTHERWISE NOTED
iLe
World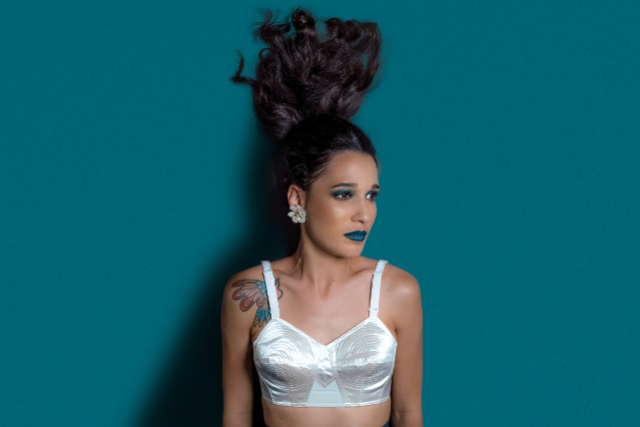 Ileana Cabra Joglar, conocida artísticamente como iLe, nació en Santurce, Puerto Rico, el 28 de abril de 1989. Es una cantante puertorriqueña que fue la voz femenina por 10 años del grupo musical Calle 13, junto a sus hermanos René Pérez Joglar «Residente» y Eduardo Cabra «Visitante». Mientras formaba parte de la banda realizó varias contribuciones con producciones y artistas en Puerto Rico y fuera.
En 2010, fue invitada por Kevin Johansen a colaborar con él en el tema «Logo» durante su presentación en el Teatro Nacional de Buenos Aires; dicho tema formó parte del material discográfico de Johansen, The Nada Liniers: Vivo en Buenos Aires. Ese mismo año fue escogida por el boxeador Miguel Cotto para interpretar el himno de Puerto Rico en su combate ante Floyd Mayweather Jr. Más adelante, para finales del 2012, participó en el reconocido Especial Navideño del Banco Popular de Puerto Rico en el que iLe tuvo una elogiada participación con el tema «La Pared". Luego, en el 2014 colaboró con Gustavo Cordera en el tema "Estoy Real" para el disco "Cordera Vivo", el cual se grabó en La Trastienda Club de Buenos Aires, Argentina. Un año más tarde fue invitada por Jorge Drexler a interpretar en tarima el tema "Olas y Arena" de la compositora puertorriqueña Sylvia Rexach durante su presentación en Puerto Rico como parte de la gira del cantautor uruguayo.
Luego de recorrer el mundo con sus hermanos y acumular experiencias personales y artísticas que forjaron en ella una identidad musical única y particular, iLe decide encerrarse en el estudio y trabajar en su primer álbum producido por ella misma junto a Ismael cancel. El disco titulado iLevitable salió a la luz el 3 de junio 2016, recibiendo un sinnúmero de elogios de críticos y del público en general. Según NPR «el album la posiciona de inmediato como una intérprete de primera de los sonidos clásicos que permean por toda Latinoamérica". Jon Pareles del New York Times lo describió como «un estudio retro del pasado de la música latinoamericana, repleto de romance, añoranza y desesperación. Puede cantar boleros de grandiosa orquestación así como delicadas baladas y un rítmico boogaloo y mambo, sin insinuar ni ironía ni ingenuidad». Algunos de los músicos más prominentes de la Isla colaboraron o participaron en la producción, entre ellos Piro Rodríguez, Charlie Sepulveda, Bayrex Jiménez, Eduardo Cabra, Fofé Abreu de Circo, Louis García y el fenecido Cheo Feliciano en lo que constituye una de sus últimas grabaciones. iLe se encuentra al momento promocionando el disco iLevitable y haciendo presentaciones en y fuera de Puerto Rico.
MLNGA CLUB
Dance/Electronic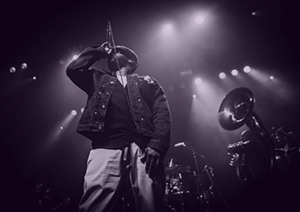 MLNGACLUB (pronounced Mee-lon-ga Club) is a Los Angeles-based project created by producer Adrian Sosa, drummer and composer for world-renowned band Bajofono, along with collaborator Juan Manzur, guitarist, producer and composer of Los Pinguos.

Born in Buenos Aires, Sosa came to Los Angeles in 1999 to make a place for himself in the city's vibrant music scene. Two Latin Grammys and three Premios Gardel awards followed for Sosa's work with Bajofondo, as well as collaborations with a wide range of artists including Residente, iLe, Ximena Sariñana, Gustavo Cerati, Gustavo Santaolalla, Lila Downs, Elvis Costello, Campo, Supervielle, Shoot the Radio (Zeta Bosio), Julieta Venegas, Nelly Furtado, Mala Rodriguez, Eruca Sativa, and Cuentos Borgeanos.

In 2019, longtime friends and collaborators Sosa and Manzur (who also has worked with Juanes, Antonio Carmona, Eruca Sativa, T Bone Burnett and Omar Rodriguez Lopez among others) joined forces to create a series of singles and the first full-length album for MLNGACLUB, to be released in April 2020. As an extension of their first album, Sosa and Manzur will produce a live show that combines the traditional styles and sounds of El Rio de la Plata, Tango and Milonga, with dance, disco, rock, jazzy moods and veins of electronic, trap and hip hop.

The first single of MLNGACLUB is a cover of the iconic Astor Piazzolla song "Libertango," with Luciano Supervielle and Mariano Dugatkin on piano and bandoneon, respectively.

"De Paso" will be the second single of the band, and have the participation of talented Argentine musician Pablo Hopenhayn as a guest. Also multi Grammy Winner engineer (20 in total) Gustavo Borner was behind the mix of the track. The album includes renowned guest musicians ranging from rock, tango and Fado, to leading DJ's and electronic scene artists. Nashville based singer songwriter Brennan Wedl, will sing the song "Requiem for my ego". And the eclectic Argentine artist based in Francia La Yegros, will also be one of the many featured singers in the album. Currently, the band is preparing to announce their first European Summer Tour and a mini tour in California, US, while their shooting a series of live videos to be release in the first quarter of 2020.

First Single: "Libertango" (Astor Piazzola) by MLNGACLUB

Second Single: "De Paso" (Sosa-Manzur) by MLNGACLUB (Release date March, 2020)

Album: MLNGACLUB (To be released July 2020)