Alternative
Wed
Feb 26
8:00 pm
PST
(Doors:

7:00 pm

)
Ages 21 and Up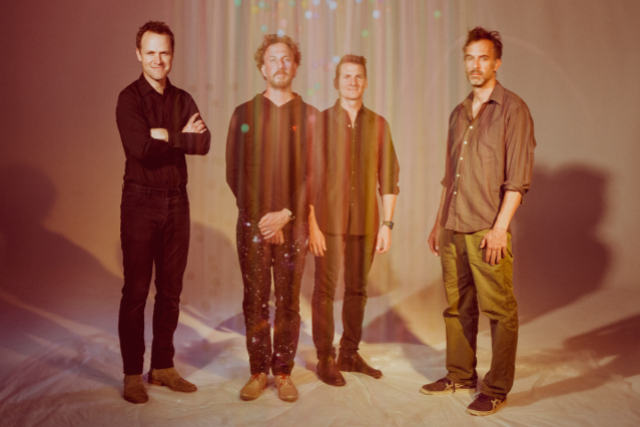 $55.00
TABLE RESERVATIONS / VIP ARE STILL AVAILABLE: contact vip@musicboxsd.com / (619) 836-1847

Guster will be leaving their amps at home and embarking on their first acoustic tour in eight years! The band will perform a mix of fan favorites and beloved deep cuts with stringed accompaniment. They'll also be inviting a rotating cast of improv friends to join them on stage each night for some on the spot songwriting and comedy.

Not on the e-mail list for Presales? CLICK HERE to sign up to be a Music Box VIP and you will never miss a chance to grab tickets before they go on sale to the general public again!
Genre: Alternative
Ticket Price: $49.50 advanced GA seat / $55 day of show GA seat
PARKING: Street parking and paid lot parking available.
STALK US: Twitter + Instagram: @MusicBoxSD | facebook.com/MusicBoxSD | MusicBoxSD.com | Music Box (619) 795-1337.
BOX OFFICE HOURS Monday - Friday 11:00am - 4:00pm
A SEATED SHOW
Guster
Alternative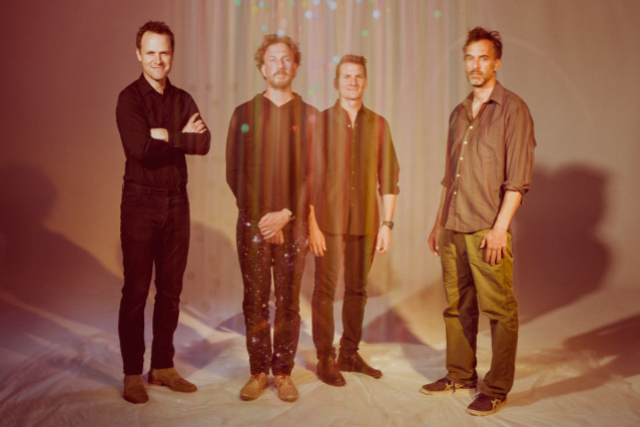 Ever since their humble beginnings at Tufts University, Guster have always sought to outdo themselves. They sell out New York's fabled Radio City Music Hall one year and perform with the Boston Pops at Symphony Hall the next. They sell out a 33-date college tour, and this past spring founded the eco-friendly Campus Consciousness Tour, with buses powered by biodiesel and performances powered by wind power. It's in this overachieving band's nature to one-up itself.

So don't expect it to be any different with the release of Guster's new album, Ganging Up on the Sun. The Boston-bred band's fifth studio release may be a melody-minded, breezy, free-spirited, literate pop record like its predecessors—2003's Keep it Together, 1999's Lost and Gone Forever, 1996's Goldfly, and 1994's Parachute—but this time around, Guster are "more fearless than ever before," says singer-guitarist Ryan Miller. They've pushed themselves both stylistically and emotionally, resulting in their most confident and superlative work to date.

"This album has our loudest song ("The Beginning of the End"), our quietest ("Empire State"), and our longest ("Ruby Falls"). "One song has one of our most sincere lyrics ("Hang On") and definitely some of our most cynical." While Miller doesn't cop to any specific lyrical themes ("I write a melody and words pop up around it"), he does note that most of the words were written against the backdrop of "a president taking a country to war based on some very dubious rationale."

You can hear a thread of dissent in songs like "Captain," "Lightning Rod," "Manifest Destiny," and "The New Underground." "But I never want to be preachy," Miller says. "I'm not telling you whose face to throw a pie in. I'm just trying to exorcise some frustration, some anger, and maybe a provide a channel for someone else's frustration and anger."

Ganging Up on the Sun's sunny, driving-with-the-top-down melodies, vintage harmonies, and warm guitar jangle do recall artists you'd associate with the '60s and '70s—bands who also wrote during a time of war and societal mistrust of government—such as CSNY, Mamas and the Papas, Fleetwood Mac, the Band, the Rolling Stones, and Tom Petty. Are Guster wearing their influences a bit more on their sleeve this time around?

"The word 'classic' was used a lot throughout recording as a goal for the sound of this album," singer-guitarist Adam Gardner says, "and it definitely has a more classic rock feel to it." Adds Rosenworcel: "I think when we switched from the 'just guitars and percussion' shtick to using whatever was in front of us, we ended up sounding more like bands we were listening to."

The shtick he's referring to is Guster's early years as a trio when, onstage, front men Miller and Gardner stuck to acoustic guitars and Rosenworcel played bongos with his bare hands. They've come a long way since then, and even added a member. Ganging Up on the Sun is Guster's first album as a four-piece: Joe Pisapia, a Nashville-based multi-instrumentalist who played on Keep it Together and performs with them live, joined full-time when they began recording the new album.

"Joe is by far the best musician in the band," says Miller. "He can play every instrument and has taken our level of musicianship up about seven notches. Brian, Adam, and I spent ten years together in rooms, buses, and vans—it means so much to have this new energy as part of our equation. It still feels very much like Guster, just a more confident, muscular, refined Guster."

Not only did Pisapia add texture and oomph to the tracks by playing banjo, dulcimer, trumpet, and lap steel guitar, he also served as producer for half of the songs, which were recorded at Nashville's Sound Emporium and completed at Pisapia's home studio, Ivy League, from January to April 2005. The second batch were recorded later in the year at the secluded mountaintop studio Allaire in Shokan, New York, with Ron Aniello, who also worked on Keep it Together.

"I think in the back of my mind I knew we were writing our best material yet," says Rosenworcel. One of the highlights is the lead-off single "One Man Wrecking Machine," which is about a guy who hates his life and wants to go back to "the good ole days" and hang out with his buddies, get high, and make out with the hottest girl in school, as Miller puts it. "I've had that fantasy my entire adult life," he says, "Like, what if I had the confidence of a 30-year-old man as a high school sophomore?"

Another highlight on Ganging Up on the Sun is the seven-minute "Ruby Falls," a celestial epic that features an uncharacteristic muted trumpet in the outro ("I listen to that solo and think 'that's on my record'?" says Rosenworcel). "Personally, I can't wait to play 'Ruby Falls' live," says Miller. "Not just because I love the song, but because I think there's a power to it that may even be bigger than what we captured in the studio. Or I could be wrong and we'll sound like the Carpenters."

"I just love that our band feels unpredictable right now," Rosenworcel says happily. "I love that no one knows what to expect from us."