World Dance/Electronic
Wed
Feb 5
8:00 pm
PST
(Doors:

7:00 pm

)
Ages 21 and Up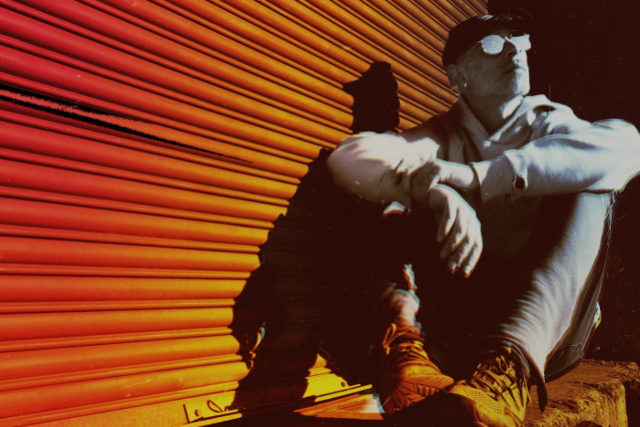 $45.00
Since the release of Matisyahu's wildly popular 2005 album "Live at Stubbs" and single, "King Without A Crown," the reggae/hip-hop artist has become known world-wide for his raw expression of spirituality.

Not on the e-mail list for Presales? CLICK HERE to sign up to be a Music Box VIP and you will never miss a chance to grab tickets before they go on sale to the general public again!
Genre: World
Ticket Price: $42 advanced / $45 day of show
PARKING: Street parking and paid lot parking available.
TABLE RESERVATION / VIP: vip@musicboxsd.com / (619) 836-1847
STALK US: Twitter + Instagram: @MusicBoxSD | facebook.com/MusicBoxSD | MusicBoxSD.com | Music Box (619) 795-1337.
BOX OFFICE HOURS Monday - Friday 11:00am - 4:00pm
MUSIC BOX IS STANDING ROOM ONLY UNLESS OTHERWISE NOTED
Matisyahu
World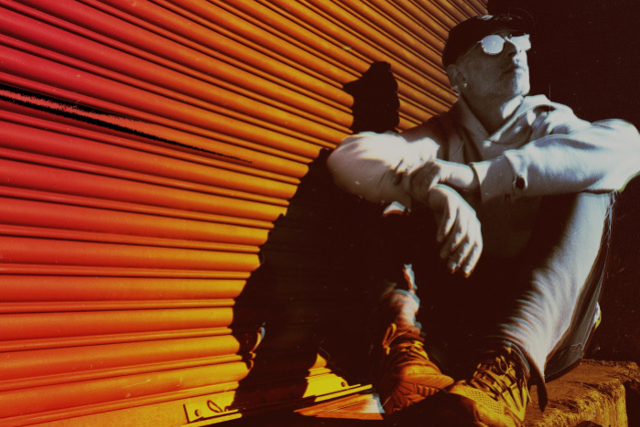 When Matisyahu emerged in 2004 with his debut album,Shake Off the Dust...Arise, his musical persona seemed a novelty to some. Here was a Hasidic Jew -- dressed in a black suit with a broad-brimmed black hat worn over a yarmulke, and sporting a full, untrimmed beard -- who nevertheless performed toasting raps about the glories of traditional Judaism over reggae beats in a dancehall style directly from Jamaica. Moreover, he punctuated his performances with stage diving. It may have seemed like a joke at first, but Matisyahu was serious about his craft, and his diverse style soon garnered Grammy nominations, gold record certifications, and a broad audience.
Matisyahu was born Matthew Miller on June 30, 1979, in West Chester, Pennsylvania. His family moved to Berkeley, California, which they eventually ditched for White Plains, New York. Miller initially rebelled against his traditional Jewish upbringing, considering himself a Deadhead and a hippie by his early teens. But at the age of 14, during a camping trip in Colorado, he reconciled himself to Judaism and visited Israel shortly thereafter. After returning to White Plains, he dropped out of high school and traveled the country to attend Phish concerts. Back at home again, he agreed to let his parents send him to a wilderness school in Bend, Oregon, where he became enamored of reggae and hip-hop, and began rapping at open-mike competitions. He returned to New York at 19 to attend the New School for Social Research in Manhattan, but also joined the Carlebach Shul, a synagogue where his musical interests were encouraged. Meeting a Lubavitch rabbi, he became interested in the strict Lubavitch Hasidic sect of Judaism and renamed himself Matisyahu.
Continuing to perform, Matisyahu assembled a backing band consisting of guitarist Aaron Dugan, bassist Josh Werner, and drummer Jonah David. The group recordedShake Off the Dust...Arise, which was released by JDub Records in 2004. While touring in support of the album,Matisyahu recorded one of his February 2005 concerts and released the material as Live at Stubb's, which was issued in April courtesy of Or Music before getting picked up for national distribution by Epic Records. Epic reissued it on August 23, 2005, as Matisyahu toured around the country and prepared a second studio album with producer Bill Laswell. The final product, Youth, appeared in March 2006 and was nominated for a Grammy in the category of Best Reggae Album. A simultaneously released dub version of the album was made available to mail-order customers.
Meanwhile, Matisyahu's backing musicians chose to release additional material on their own, adopting the nameRoots Tonic for the side project. Roots Tonic Meets Bill Laswell marked the group's debut in May 2006, and by the end of the year the EP/DVD combo No Place to Be was also released. Jonah David dropped out of the band in June 2007, however, and Roots Tonic effectively disbanded, despite the enlistment of replacement drummer Skoota Warner. The entire group (sans David) turned its focus back to Matisyahu instead, and Light marked the singer's third LP upon its release in August 2009. Two years later, Live at Stubb's, Vol. 2 would appear, this time with a companion DVD release. In late 2011, the singer posted a picture with a shaved head and payes cut with the caption, "No more Chassidic reggae superstar." As such, his 2012 effort Spark Seeker was more secular pop, and was produced by Kool Kojak, who had previously worked with Kesha and Nicki Minaj. In 2014, Matisyahu released his fifth LP, Akeda. The tracks had been written while on tour and then recorded at Studio G with producer Stu Brooks.
Boostive
Dance/Electronic
Boostive's massive sound is the product of seven young musician's unique musical influences. Drawing from elements from everything from gritty hip hop to ambient electronic and back world music, they create a powerful trance-like atmosphere for their audiences and easily fit in to any kind of musical setting. Originally started by four lifelong friends in san diego, a move to Santa Cruz brought the missing pieces of the puzzle with the addition of the last three members. The recording of the self titled EP in 2012 signified they were ready to begin playing shows professionally. Since then, boostive has taken off and even had the pleasure of playing numerous music festivals and opening up for some of their most respected influences like Heiroglyphics, The Pharcyde, Souls of Mischief, Slightly Stoopid, Del tha Funkee Homosapien, Zion i, and Gramatik. The group now gigs around California regularly and is constantly creating new material, keeping the spirit and energy alive and changing. With a full length album recorded and on the way to being released and the release of their second EP "Feed the People"(2014), boostive is moving forward with their momentum every day.