Charlie Mars
•
Lily Kershaw
Pop Rock Pop
Thu
Jan 9
8:00 pm
PST
(Doors:

7:00 pm

)
Ages 21 and Up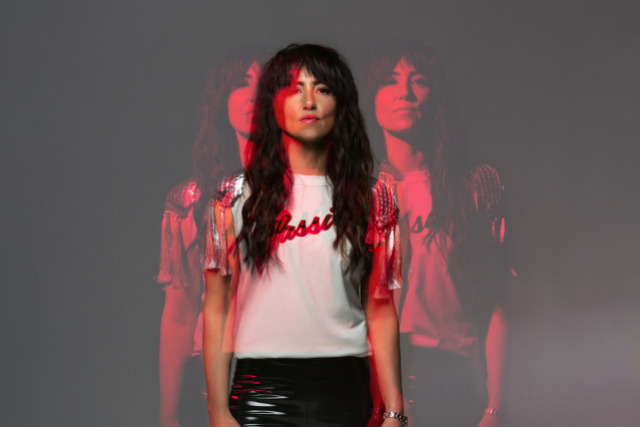 $30.00
Since scoring a worldwide smash with her debut album 'Eye To The Telescope' in 2004, which went on to sell over 5 million copies, KT Tunstall has remained at the forefront of UK singer- songwriter talent. Over the next decade, three further critically acclaimed albums followed; 'Drastic Fantastic', 'Tiger Suit' and 'Invisible Empire//Crescent Moon' in 2007, 2010 and 2013 respectively, keeping the platinum sales rolling and cementing the Scottish singer-songwriter's reputation as a major recording talent, as well as a mesmerising live artist.

Not on the e-mail list for Presales? CLICK HERE to sign up to be a Music Box VIP and you will never miss a chance to grab tickets before they go on sale to the general public again!
Genre: pop / rock
Ticket Price: $28 advanced / $30 day of show
PARKING: Street parking and paid lot parking available.
TABLE RESERVATION / VIP: vip@musicboxsd.com / (619) 836-1847
STALK US: Twitter + Instagram: @musicboxsd | facebook.com/MusicBoxSD | MusicBoxSD.com | The Music Box (619) 795-1337.
BOX OFFICE HOURS Monday - Friday 11:00am - 4:00pm
MUSIC BOX IS STANDING ROOM ONLY UNLESS OTHERWISE NOTED
KT Tunstall
Pop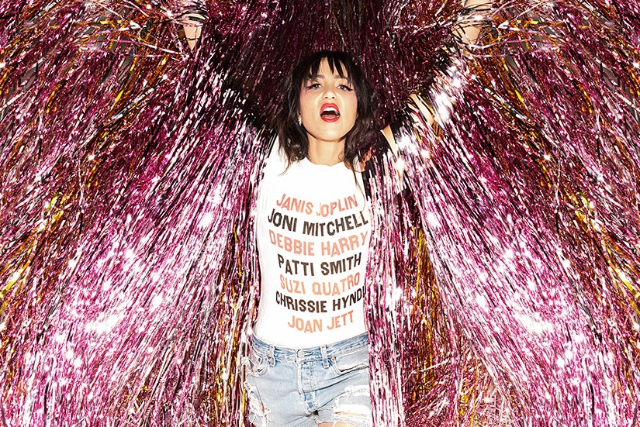 KT Tunstall emerged in 2004 with 'Eye To The Telescope'. She has released four critically acclaimed albums since and her songs have been used everywhere from the opening credits of The Devil Wears Prada to Hillary Clinton's 2008 campaign theme. Her last album 'KIN', released in 2016, received rave reviews and debuted at No.7 on the official UK Album Charts.
Recently KT has been awarded the Inspirational Artist gong at the Women In Music Awards. She was chosen as the first ever female Grand Marshal (following the likes of Sir Sean Connery) to lead April's annual New York Tartan Week parade. In May she and Mike McCready, of legendary multi million selling Pearl Jam, also released a cover of Tom Petty's huge hit single "I Won't Back Down" with proceeds going to Pearl Jam's Vitalogy Foundation.
Charlie Mars
Rock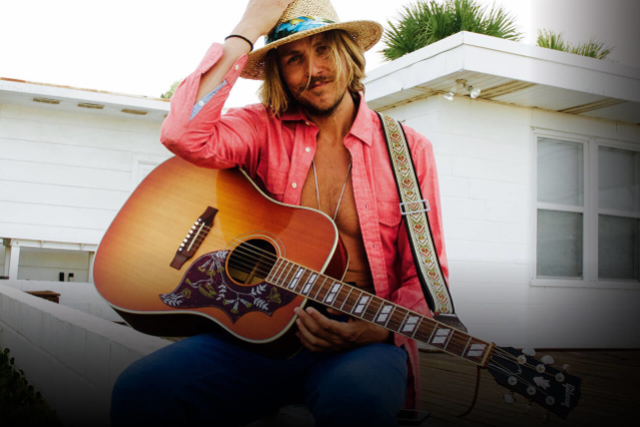 "I know people think, 'Oh great, another guy with an acoustic guitar,'" says Charlie Mars. "What I really want is to say to them, 'Not so quick. Just one minute. That's not what this is.'"
Charlie Mars has been a journeyman artist with all the ups and downs that entails, from major label releases and high profile gigs opening for the likes of REM, KT Tunstall, Citizen Cope, Steve Earle, among others, from uncertainty to redemption. Now, with the extraordinary new Blackberry Light, the Mississippi-based troubadour builds upon the distinctive musical approach first mined on his 2009 breakthrough Like A Bird, Like A Plane, employing supple grooves and ambient Daniel Lanois-inspired production to enhance the elemental force of his classic songwriting influenced by the likes of Bob Marley, Bill Withers and Dire Straits. From the dreamlike, "Nothing But The Rain," to the shimmering "Picture of an Island," the album sees Mars delving deep within to offer insight and a path to self awareness and ultimately transcendence via a gracefully beatific distillation of folk, rock, and smooth acoustic soul.
"This music takes my mind to a place that allows me to see more clearly where I'm falling short," Mars says. "It takes my mind to a reflective place. It makes me sentimental about my past, my present, my future. It has a way of humanizing me and helping me shed some of the things that get in my way."
Currently residing in Oxford, Mississippi, Mars was at a professional standstill before Like A Bird, Like A Plane. With "no manager, no agent, no band and no money," he doggedly developed a sonic style uniquely his own, a sound informed less by traditional rock than by sinewy and soulful rhythms that seemed to bubble up from within his soul.
"We stumbled upon this percussive, atmospheric tone that, as far as I'm concerned, was different from anything else out there," Mars says. "I thought, 'This is my sound. This is what separates me from the things that I'm hearing elsewhere and I want to explore that further.'"
Mars kickstarted his second act by spending much of the next two years on the road; growing an increasingly fervent following while slowly compiling a sheaf of new songs. Recording officially got underway in August 2011 at Austin's Texas Treefort Studios, with Mars once again accompanied by many of his cohorts, including producer Billy Harvey (Bob Schneider), keyboardist John Ginty (Santana, Citizen Cope), bassists George Reiff (Ian Moore, Steve Poltz) and Dave Monzie (Fiona Apple), and drummers J.J. Johnson (John Mayer, Tedeschi Trucks Band) and Dony Wynn (Robert Plant, Robert Palmer).
That stripped down framework comprises a stark and cinematic sound inspired in part by producer Daniel Lanois' famed collaborations with Bob Dylan, Ron Sexsmith, and Emmylou Harris. With its sparse instrumentation and focus on transcendent grooves and ambient space, the minimalist approach serves to add maximum intensity to Mars' already powerful songwriting.
"It's not just less is more," Mars says. "Less can be massive. When you find that special place of less, everything just opens up. Sometimes I'll think we're doing so little, we should do more, but then it's like, let's do less and see what happens."
Mars took a similarly modest tack towards the overall recording, looking to capture those perfect uncalculated moments where everything just clicks. "Back of the Room" – written initially as part of an Esquire feature asking five songwriters to compose a tune incorporating the words "Somewhere in Mississippi…" – was literally cut live as the band unwound from a long day's work, while the rollicking, funk-fueled "How I Roll" was truly born of spontaneous energy, its unabashedly wicked opening lines put down by Mars while Johnson was out on a brief appointment. Upon his return to the studio two hours later, the band jammed the track and recorded it straightaway.
"That was it," Mars says. "We never did it again."
Penned as a "counterbalance to some of the slower, more moodier songs" on the album, "How I Roll" sees Mars acknowledging his myriad demons, even celebrating their essential place in his complete being.
"Part of what I've gone through is acknowledging that I have a darker self," he says, "and I have to work diligently to try and improve myself so that I can stay out of that. At some point, I came to the realization that that darker self is going to win sometimes and I'm a little tired of apologizing for it. It's part of the whole, I don't have to carve that part of myself out and deny it."
Like any songwriter worth his salt, Mars employs his art as a channel towards personal discovery, candidly exploring all the human limitations – from pride and fear to cynicism self-doubt – that stand in the way of his attaining true happiness.
"The desire for connection and my terror in the face of it," he says. "That's what the album is about."
To get there, songs like "Great Wall of China" or the title track take lyrical cues from such literary heroes as Haruki Murakami, Cormac McCarthy, Walker Percy, and Denis Johnson, relying on spare language and abstract imagery to create vivid-to the bone revelations about universal life experience.
Upon the sessions' conclusion, Mars began aggressively pursuing one of his dream collaborators, legendary producer/engineer/mixer Tchad Blake. The Grammy Award-winner – known for his distinctive work with such artists as Elvis Costello, Richard Thompson, and Sheryl Crow – ultimately agreed and helped give Blackberry Light much of its uniquely spacious warmth.
"If there is a leap from the last record to this one, Tchad played a huge part in it, Mars says. He's an artist. He takes something and infuses it with his artistry and it becomes something else. He's the real deal." The same can be said of Charlie Mars. Imbued with jazzy warmth, simmering dynamics, and uncommon use of space and intensity, Blackberry Light presents a gifted writer and musician at his confident and creative peak, a milestone work in what has proven to be a most extraordinary artistic evolution.
Lily Kershaw
Pop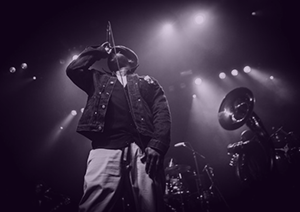 Sometimes a song is more than just a song. Sometimes a song can be a mirror to the world, or to the hidden selves we are or want to be.

Lily Kershaw's debut album, Midnight In The Garden, explores emotional landscapes and heart clutching melodies that say the unsaid things we struggle to say ourselves. The album takes root in the titans of folk music…those classic songsmiths who weave tapestries of sound with fingerpicking and tales of often unspoken truths.

In song, Kershaw is an old soul, but in person, she's a kinetic 22 year-old, a "nearly life-long Los Angeleno," she says. She's ebullient and lively, quick with a joke and an infectious smile. Raised adjacent to the Hollywood machine, Kershaw offers an antidote to the long-mythologized Los Angeles glitz; she's authentic, and honest, self-effacing and, above all, she is herself. She may not tell you this, but she's conduit, a nexus of the experiences of the world around her. She feels the weight of the world, she says, but through song, she wears it as an emblem of who she is. Like the day-glow dreams of Los Angeles noir, she reveals the darkness that coexists with sunshine.

"It's all about death," she laughs, while describing her music. "I'd love to say most of my music isn't about death or heartbreak but, well, it is."

It comes as no surprise then, that in 2012, her single "As It Seems" provided the backdrop to the long-running CBS drama series, Criminal Minds. Her voice lilts and flows, as the guitar leans gently into minor keys, and she sings:

Well I knew what I didn't want to know,
and I saw where I didn't want to go,
So I took the path less travelled on,
And I'll let my stories be whispered when I'm gone.

The song caught fire, broadcast around the world. "People wrote to me saying, 'This is the song I want to play at my funeral,' it was unsettling at first," she says, "but it felt good to know that my song connects with people."

Almost a year later, her song "Ashes Like Snow" appeared on the show with similar effect, wrapping audiences up in the meandering piano and her skyward arcing vocals. It was a song born from serendipity, nearly ten years in the making. "One day when I was at my parents house," she says "I found this poem that I had written right at the time of the September 11 attacks, when I was just a young kid. I took some of those words and added the perspective from where we are today, in the long aftermath of war and struggle, looking back."

Kershaw is a compulsive creator, she jots down melodies and lyrics as she's wandering through her days. She sings melodies into her phone while sitting in traffic or secretly hums a tune into a voice recorder while out at shows, capturing any inspiration that she can channel back into her music. Her debut layers lush instrumentation over the stark skeleton of her sketches, sauntering between swaying somberness and playful uplifting anthems. Like the subtle beauty of a black rose, Kershaw's music shores melancholy with a sense of hope and catharsis. And like she sings, her stories -- her songs -- are whispers or echoes, messages in bottles, cast out into the world.