Hits Pon Hits Presents: Clinton Fearon, Droop Lion and Gladiators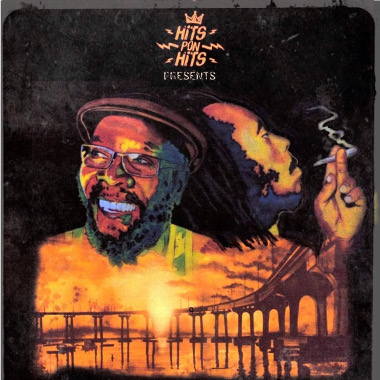 Hits Pon Hits Presents: Clinton Fearon, Droop Lion and Gladiators
| | | |
| --- | --- | --- |
| Doors: | | 8:00 pm |
| Start: | | 9:00 pm |
| Age: | | Ages 21+ Only |
| Price: | | $24-$29 |
Seasoned reggae musician, Clinton Fearon will be joined with guests Droop Lion and Gladiators for a night of true Jamaican music entertainment.
Buy Tickets
Event Information
Seasoned reggae musician, Clinton Fearon will be joined with guests Droop Lion and Gladiators for a night of true Jamaican music entertainment.
Genre: Reggae
Ticket Price: $24 advanced / $29 day of show
PARKING: Street parking and paid lot parking available.
TABLE RESERVATION / VIP: vip@musicboxsd.com / (619) 836-1847
STALK US: Twitter + Instagram: @musicboxsd | https://www.facebook.com/MusicBoxSD | MusicBoxSD.com The Music Box (619) 795-1337.
BOX OFFICE HOURS Monday - Friday 11:00am - 4:00pm
Clinton Fearon
Born in Jamaica, Clinton Fearon became bassist, vocalist and lyricist of the mythic Gladiators at the age of 19. He was also a session musician for Coxsone Dodd at Studio One and Lee 'Scratch' Perry's at Black Ark in the 70s, two of the main producers on the island at that time.
After leaving Jamaica in 1987, Fearon started a new career in Seattle. He eventually formed his own band called Boogie Brown in the mid 90s, with local musicians. Since Clinton recorded 12 albums, the last one to be released this year.
Being one of the most active reggae artist of his generation, Clinton Fearon is touring intensively in Europe and in the Pacific Northwest, but venture all over the world with his full band or just with his guitar for solo acoustic concerts.
Droop Lion
It is a special soul that can find within itself the capacity to forgive those who would take the life of one it holds dear. It is an even more remarkable spirit that is able to channel such feelings of
loss and pain into a moving anthem of forgiveness. Meet Droop Lion, a man with a mission and an appointment with destiny. An artiste possessed of a voice teeming with sincerity and a mind suffused with curiosity.

Droop Lion was born Andrew Brown in the parish of St. Mary a region in Northern Jamaica renowned for its large banana cultivations and pristine musical talents. Young Brown had an itinerant childhood due in no small measure to the fact that his mother was a victim of the
murderous mayhem which characterized life in the gritty shanties of Kingston.

His talent was recognized early but it would be a while before he would venture into the studios dotting the landscape on the outskirts of Kingston to seek musical expression. His first efforts
at recording were tentative and failed to provide an impact consistent with his musical promise. He would assume the moniker Droop Dog, perhaps intending to capture his characteristic humility. However an insistent radio announcer would demand a name change which she
thought was reflective of the concealed passion she discerned in him. The Dog would soon become the Lion, and how he has roared.

Droop joined forces with Chiney K. Productions, and this collaboration would prove remarkably fruitful, spawning the haunting "Mama Soon Come"; the story of the loss of his mother rendered with a sense of sorrow and longing but bereft of any feeling of recrimination. A number of other notable recordings would result from his stint at Chiney K, including Gun Powder, a song bemoaning the violent culture prevalent in the urban centres of Jamaica, and Shadows of Darkness, a project decrying the forces of evil lurking places where we least expect them

Droop Lion has demonstrated that special gift of addressing social commentary in a manner that is poignant without being inflammatory, treating his subjects seriously yet entertainingly. He is now signed to the Florida based Mix-it Productions. Under the direction of Mix-it, he joined
forces with ace Jamaican musician and producer Ervin "Alla" Lloyd and the results have been magical.
The heavily rotated Freeway is an outcome of this incredible synergy. Lockdown a song of protest against police brutality, delivered with a sense of justice and social responsibility is another product of this fertile collaboration. It is vintage Droop Lion fingering injustice without calling for retribution. Yet there is more. Droop has pledged to deliver his debut album with the Mix-it imprint in 2011. It promises to be a delectable musical feast and the mark of an important chapter in the annals of Jamaican music.
Gladiators
Founded in 1965 by Albert Griffiths, The Gladiators has released some of the most mythical songs of Jamaican reggae. Their first hit, the single Hello Carol, was released in 1968. In 1976, thanks to their signature at Virgin, the trilogy Trenchtown Mix Up, Proverbial Reggae and Naturality has been distributed all around the world and some of the songs of these albums have become classics of the reggae as Mix Up and Roots Natty Roots.

The band has always been very productive and in 2014, The Gladiators had already released more than 40 albums. The lyrics are often militant and the very recognizable vocal harmonies are unquestionably a major part of the success.

At first, The Gladiators were a vocal trio. With the departure of the two other singers, Albert Griffiths took the leadership. Clinton Fearon spent a few years by his side but in 1987, he left the band to start a solo career. Beside Albert Griffiths (guitar and lead vocal), the line up includes Gallimore Sutherland (bass guitar and back vocals), Clinton Ruffus (guitar), Vernon Sutherland (keyboards).

In 2004, Albert Griffiths decided to stop touring, and at first, he passed on the torch to his sons Al on vocals and Anthony on drums. Together, they recorded the album Father and Sons in the Anchor studio in Kingston. After a few tours in this line up, the historic members of The Gladiators (Gallimore Sutherland, Clinton Ruffus, Ruddlowe Robinson, Vernon Sutherland) and Anthony Griffiths, who remains the drummer of the band, chose Droop Lion to be the new singer of the band, whose grain of voice is quite close to the one of the original singer.

The young artist, who already got noticed in 2011 with his hit "Freeway", and as the support act for Capleton during one of his European tours in 2013, is full of promises !

Early 2014, Droop Lion and The Gladiators released a new album entitled "Back On Tracks" recorded at Clive Hunt' studio in Kingston, The Mixing Lab. Droop Lion and The Gladiators have since toured several times in Europe performing the traditional repertory of The Gladiators as well as their new songs, which renew and energize the show !